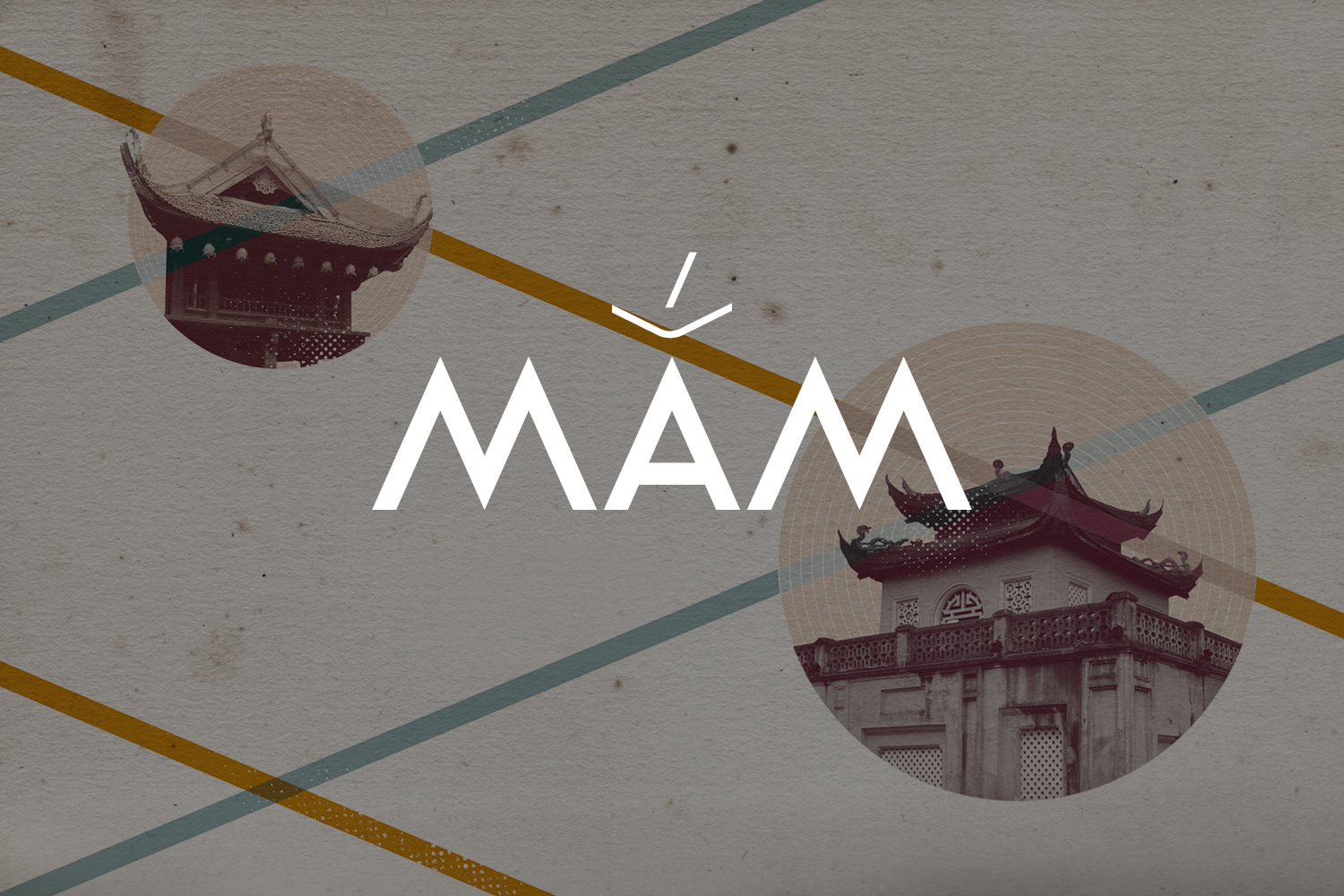 I've recently worked on branding, illustration and website for Mắm, a Vietnamese restaurant in Notting Hill. Mắm means 'fermented' in Vietnamese.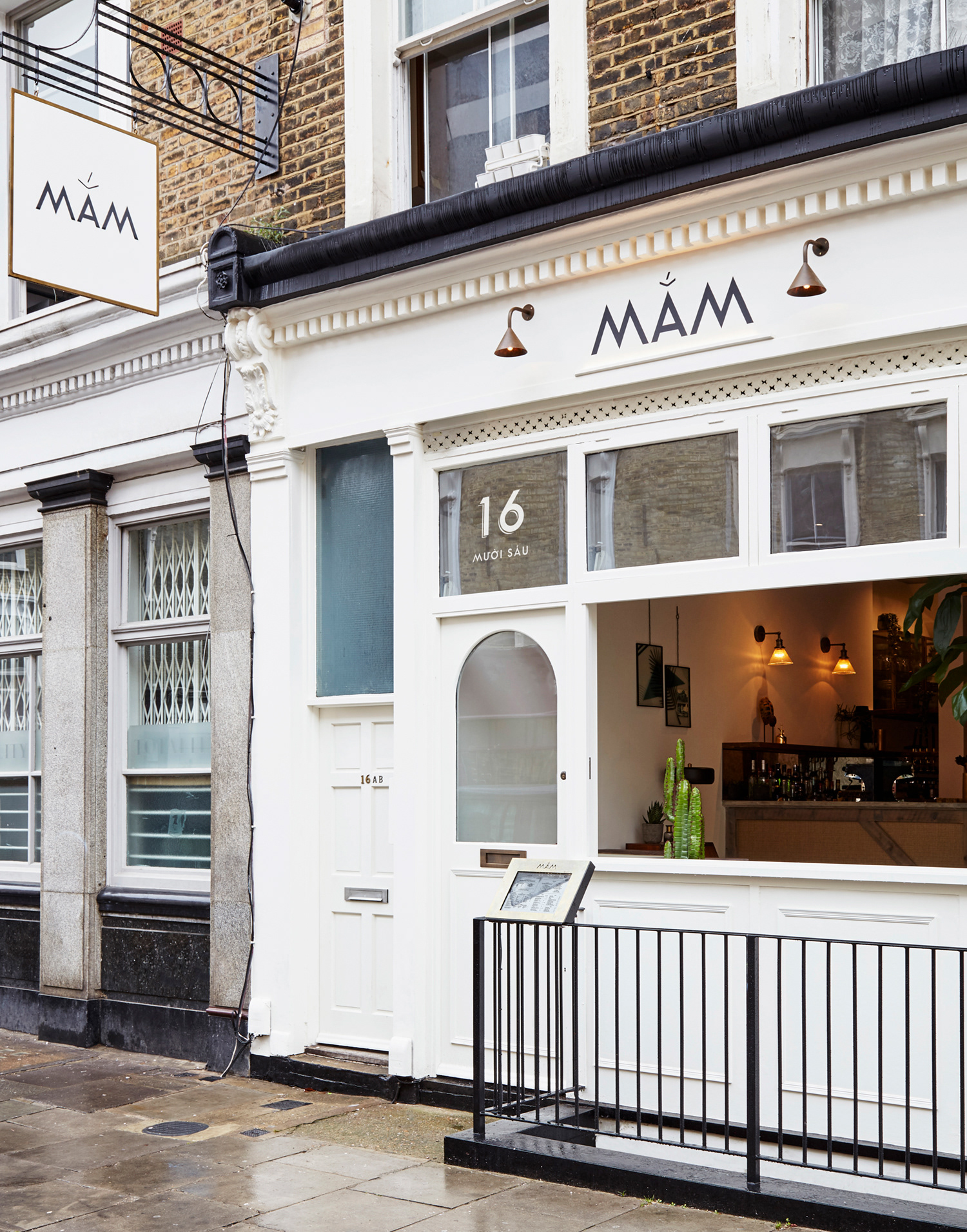 The accent mark in the logo isn't small but it is in different weight so the word and accentuate would look balanced. Actually there are two different versions for the logo with different size of the accent mark. The one with a smaller accentuate is only used on the main signage to make the logo as large as possible.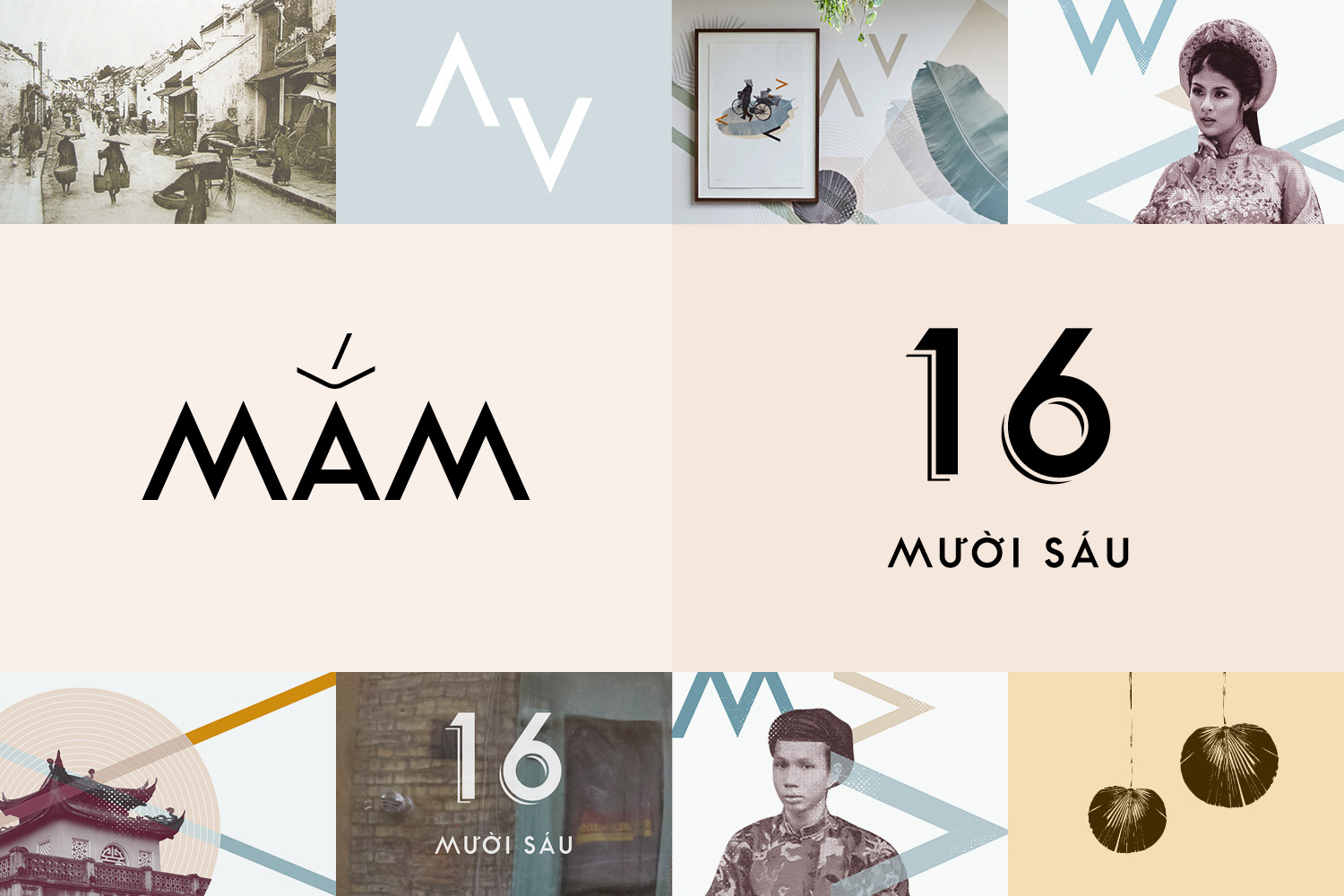 The restaurant is located in 16 All Saints Road so number 16 was designed to match the logo, and I have put  Mười Sáu below the number, which means sixteen in Vietnamese. This was intended to be a nice and subtle way of indicating the Vietnamese root.

Everywhere in Mắm you will see a nice combination of interior and graphics. This is a bar area which leads to the back dining room, where you would see bespoke wallpaper and framed screen prints in a beautifully set space.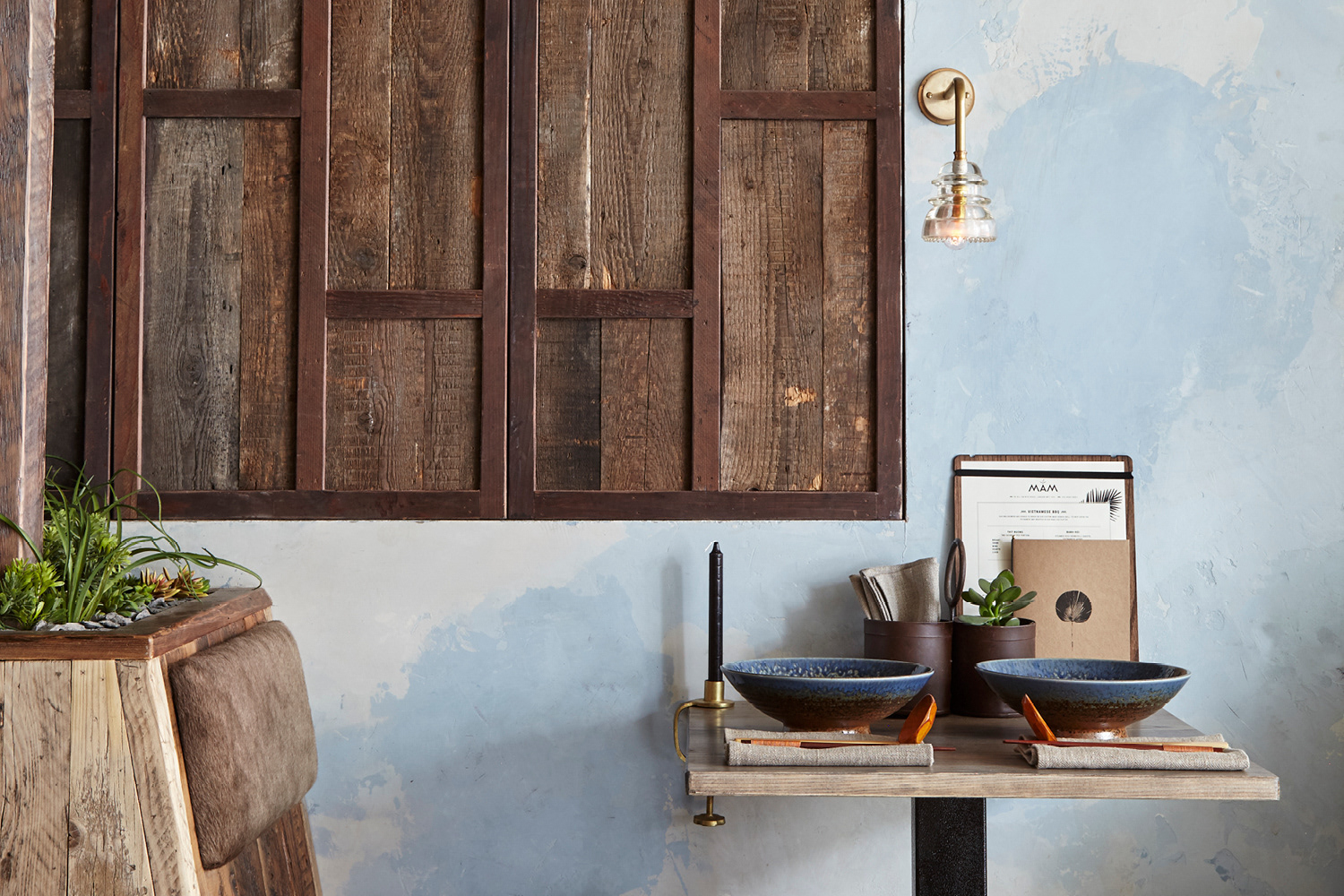 Main menu and drinks menu in situ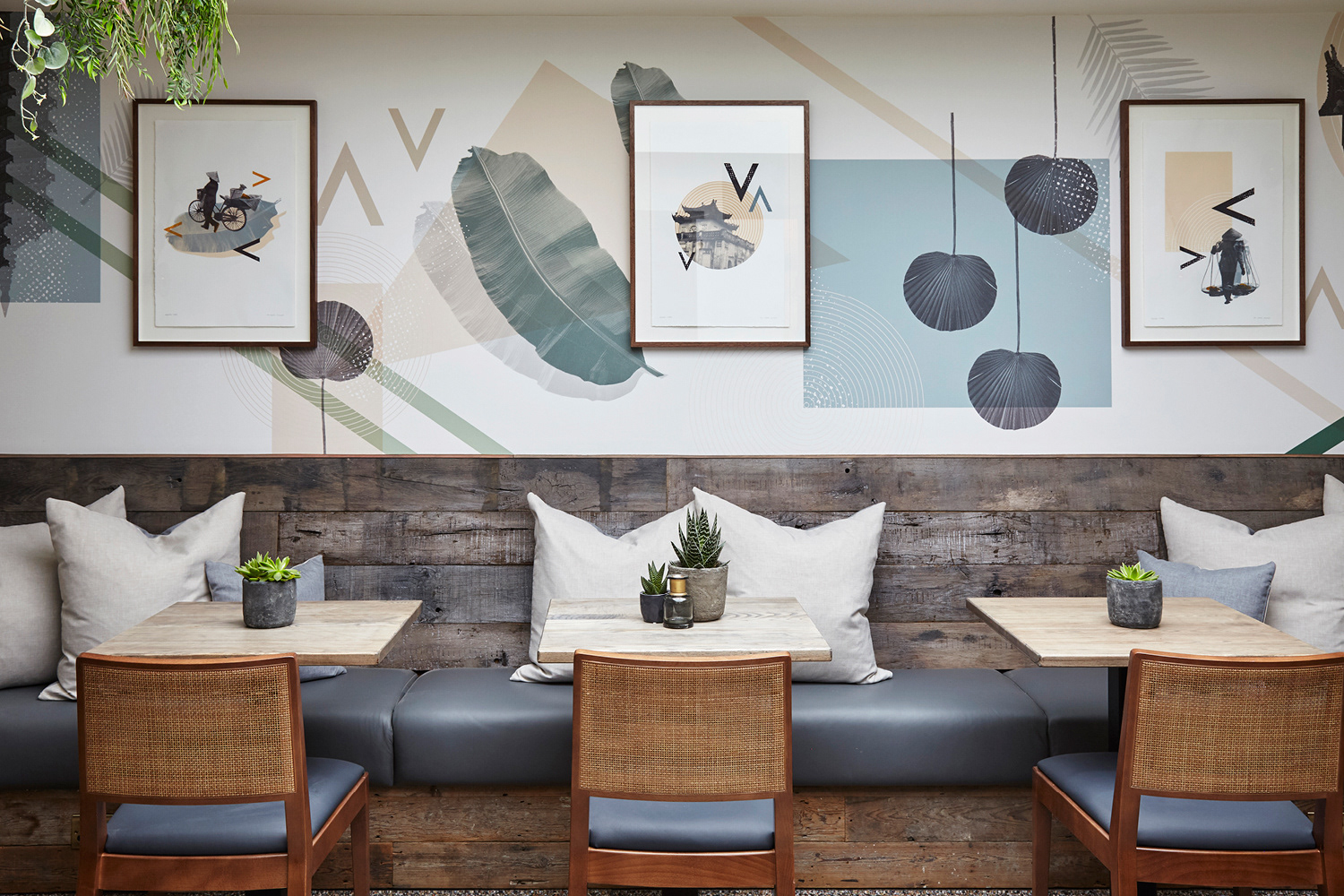 It was great to see the illustrations framed and hung in the back dining room. The artworks were originally meant to be murals but instead they were adapted to be screenprinted.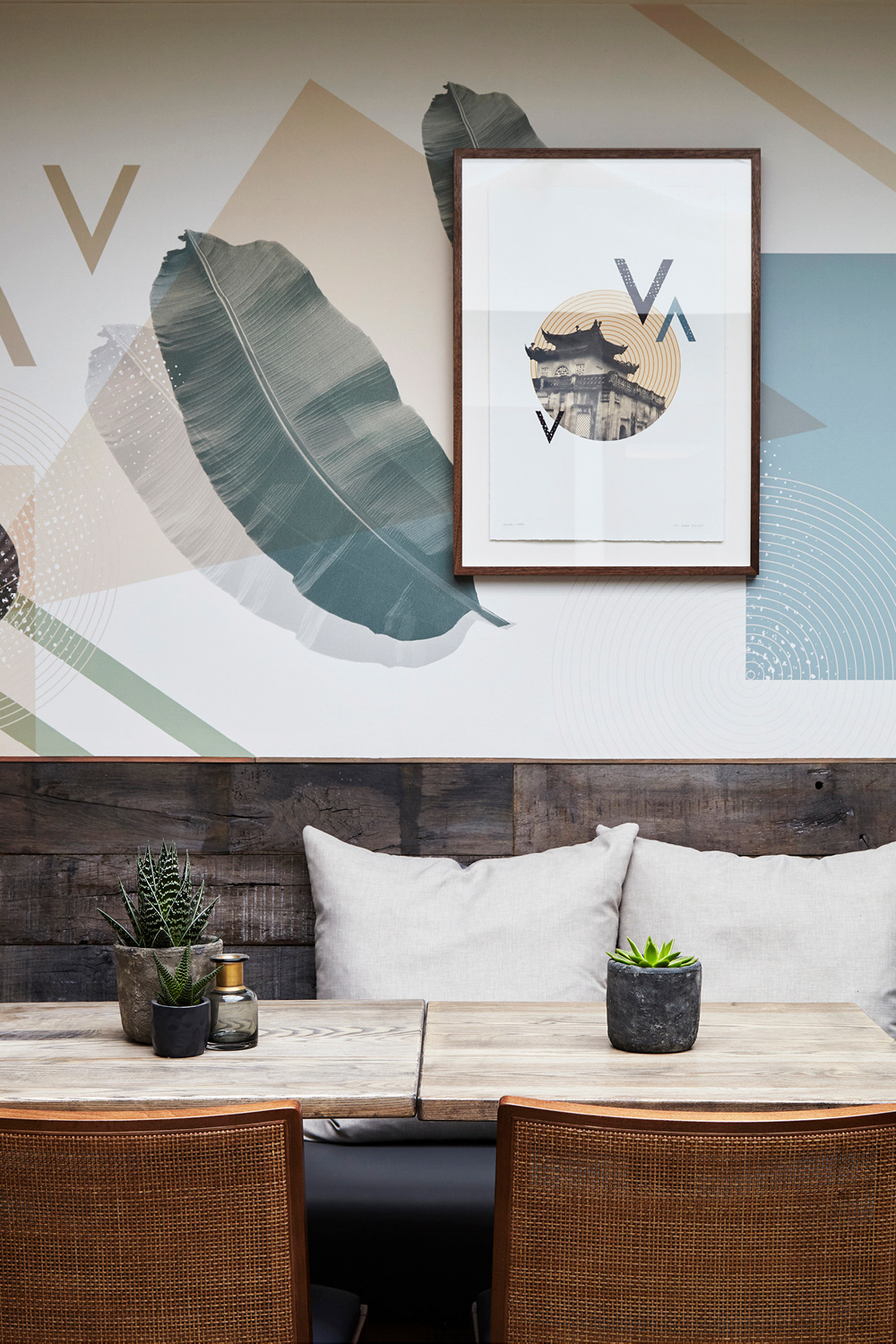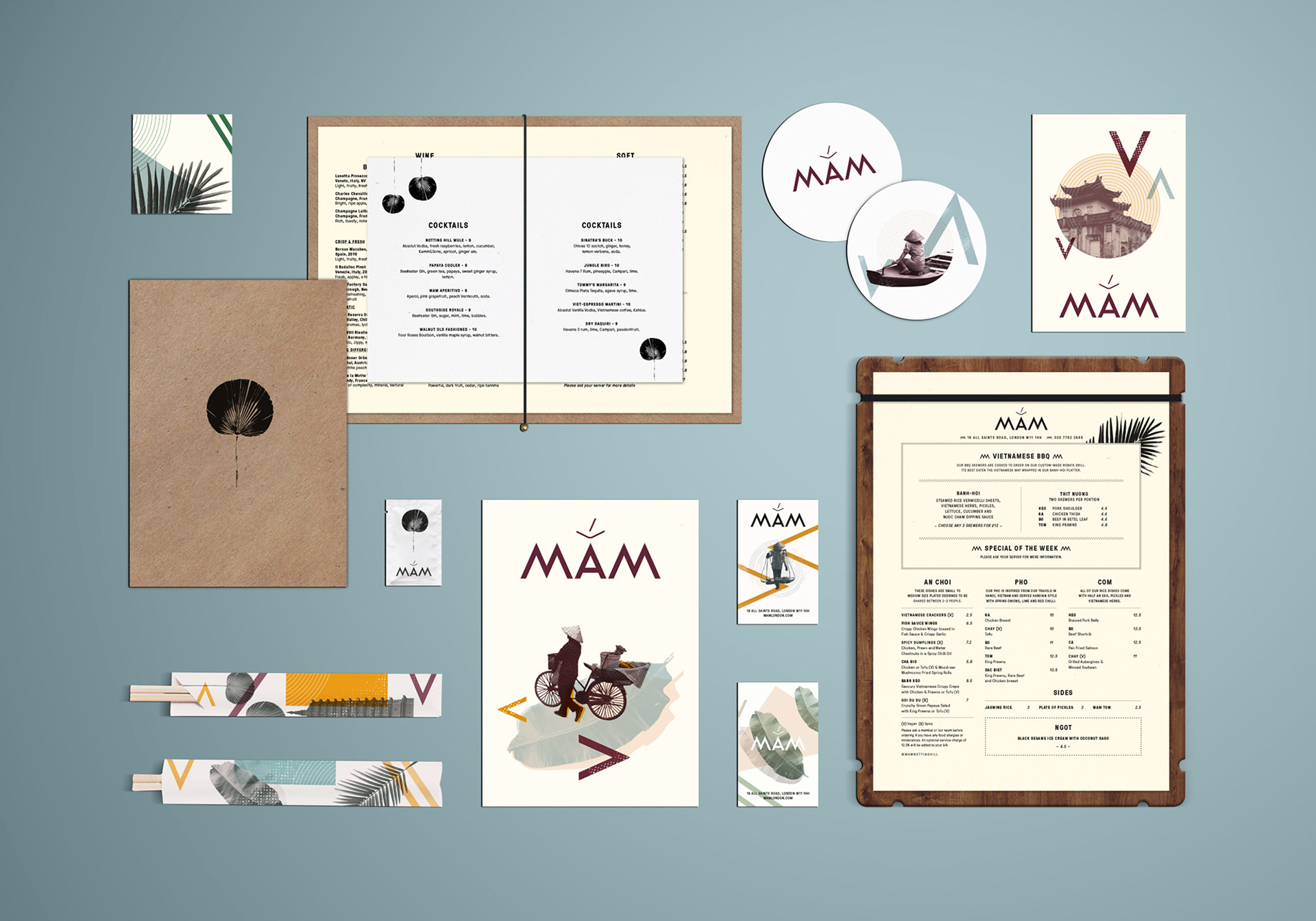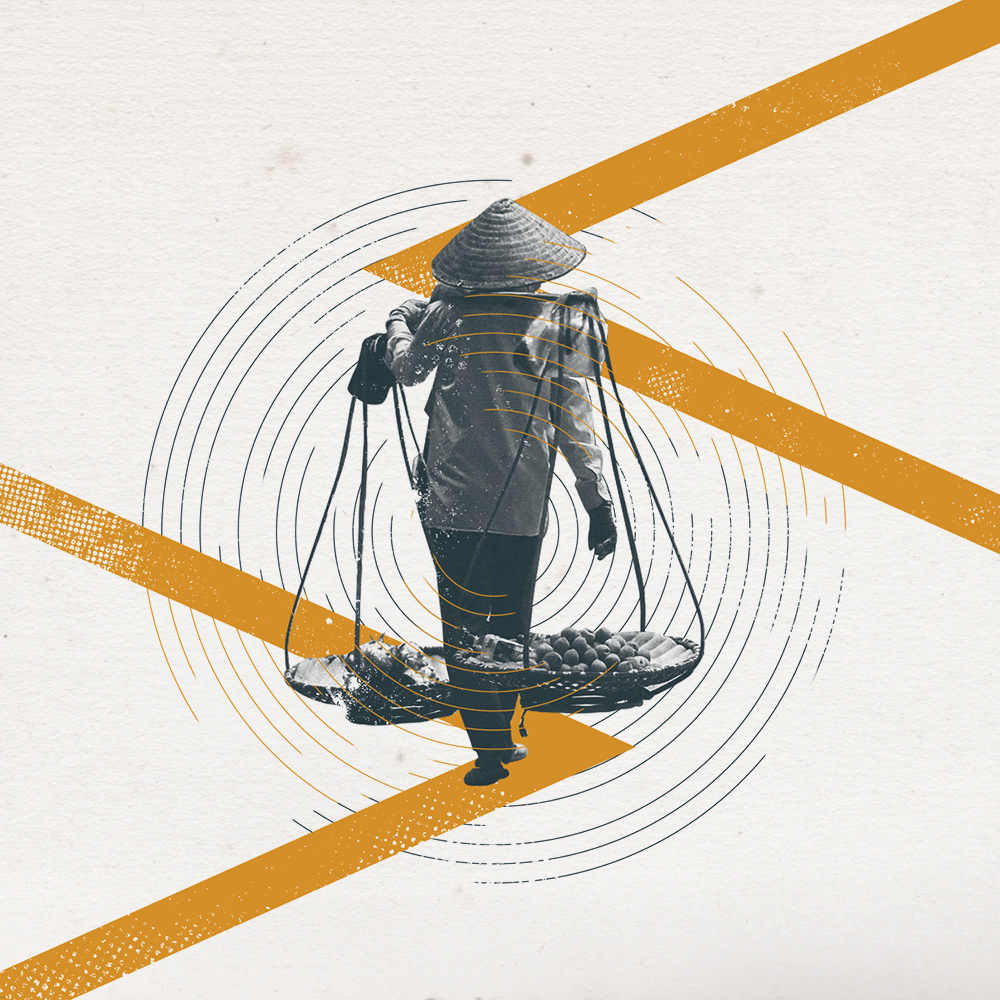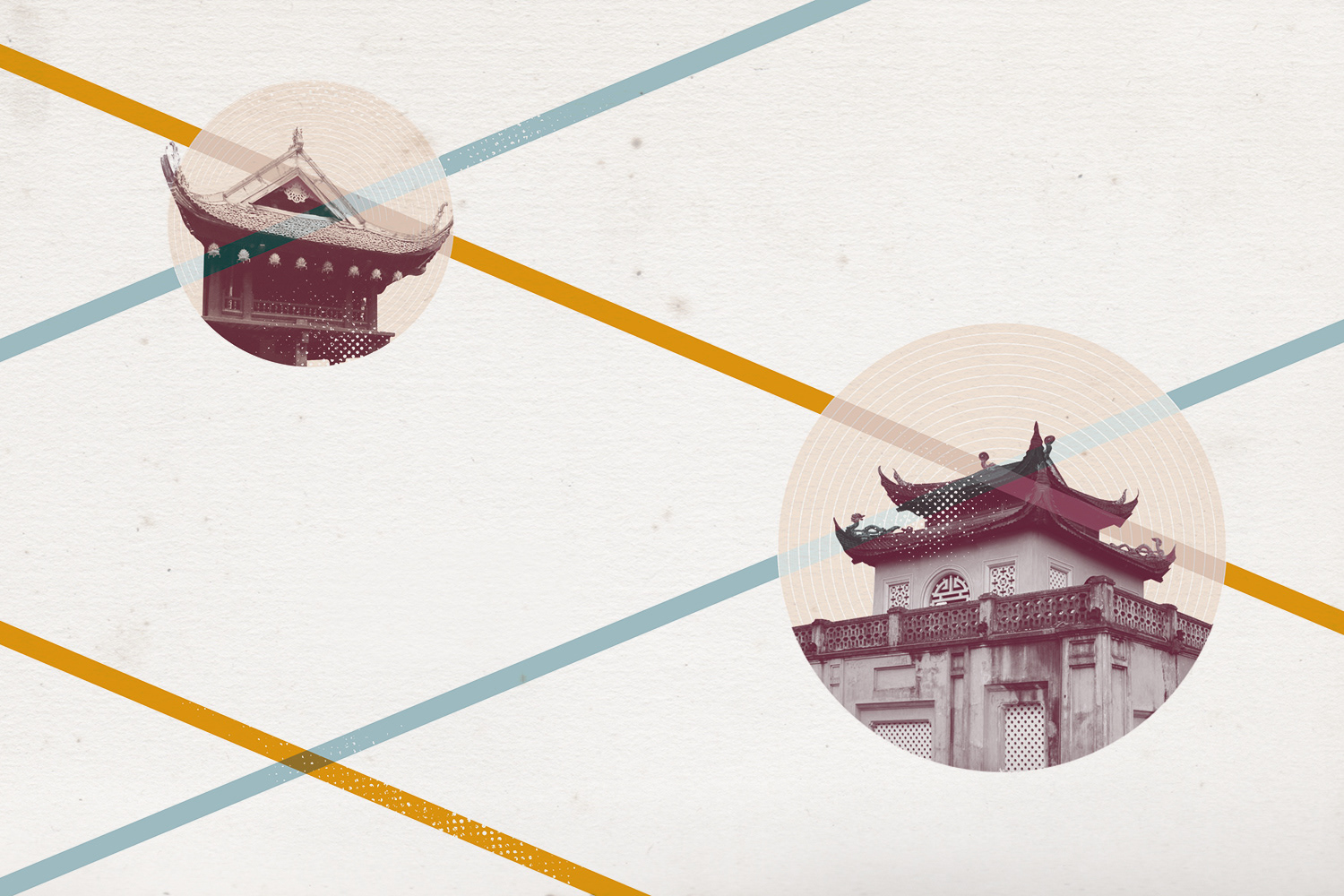 These illustrations are exclusively created for Mắm. The angled brackets that were used in illustrations and wayfinding all came from the logo for brand consistency.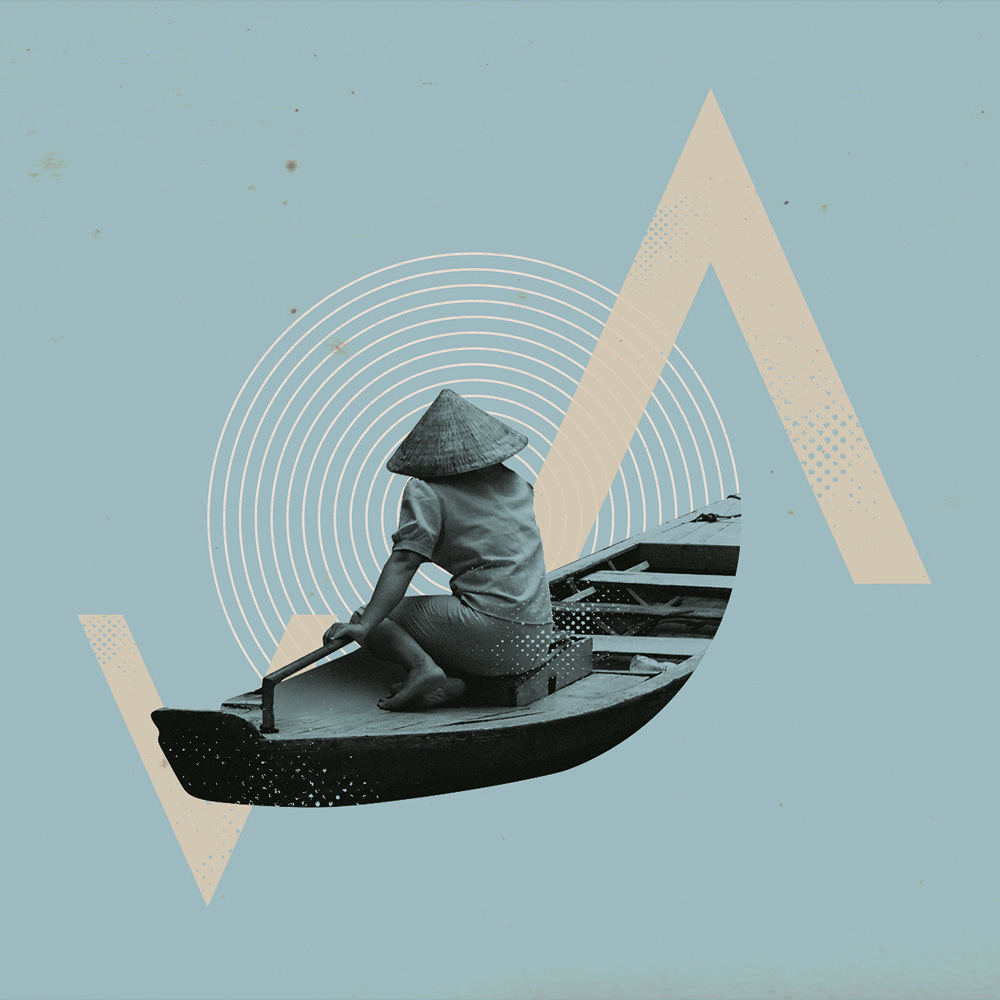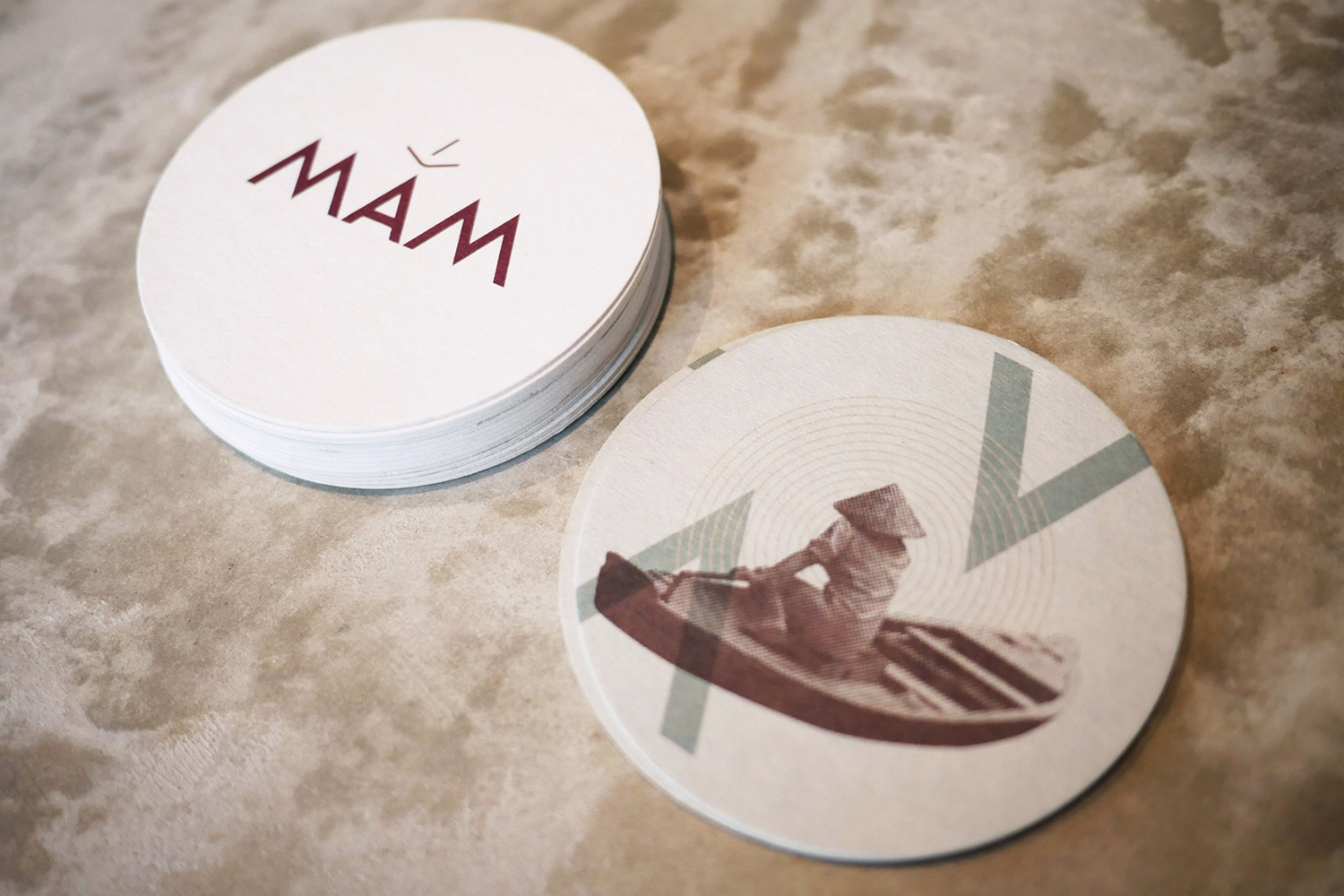 One of the illustrations was adapted to be on promotional coasters, along with the logo.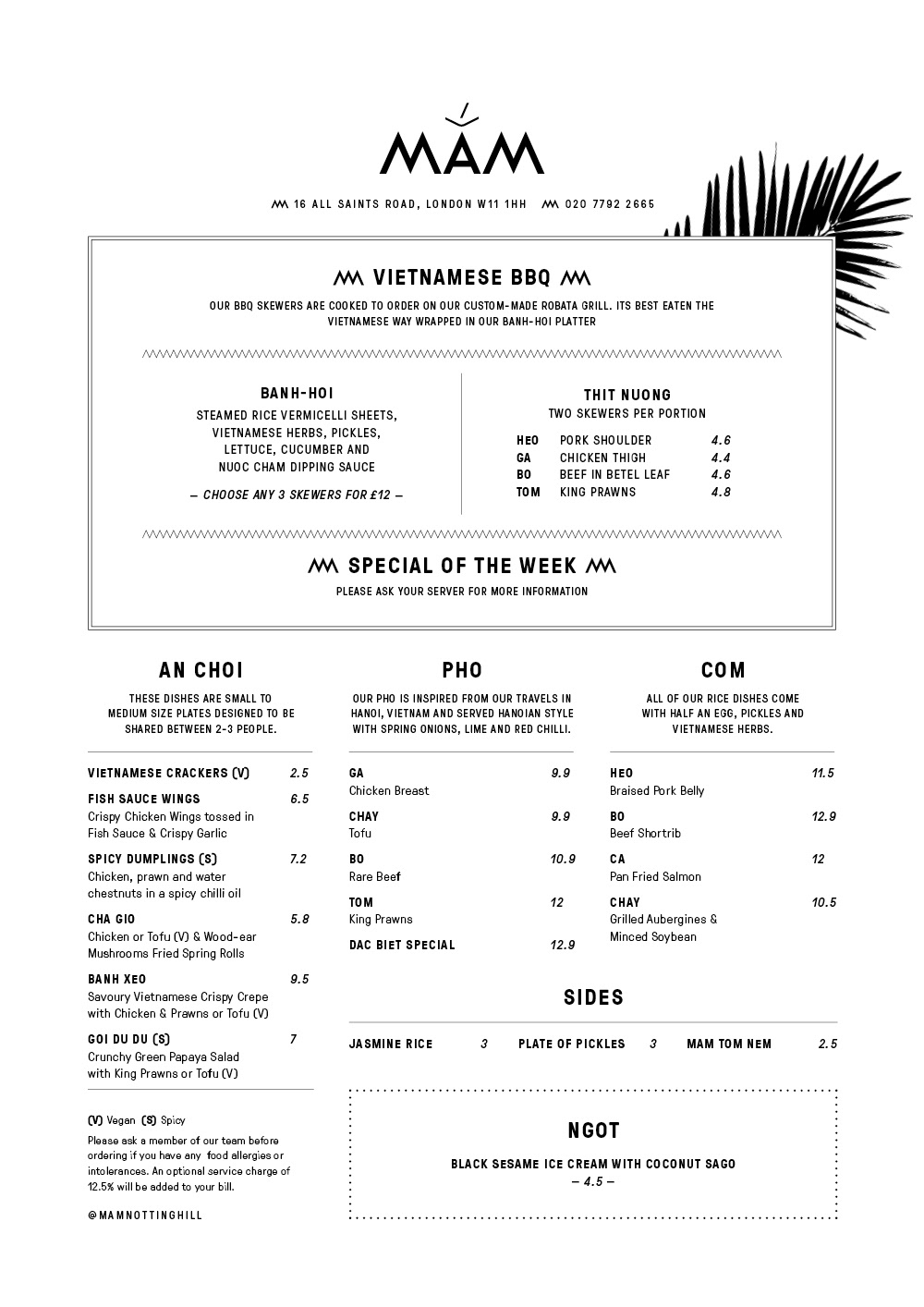 On the menu I've created symbols and line dividers which all come from the logo. The main menu is clean and simple with just one typeface. It is presented on a wooden board with elastic bands.  The drinks and cocktail menus come in a brown kraft menu folder.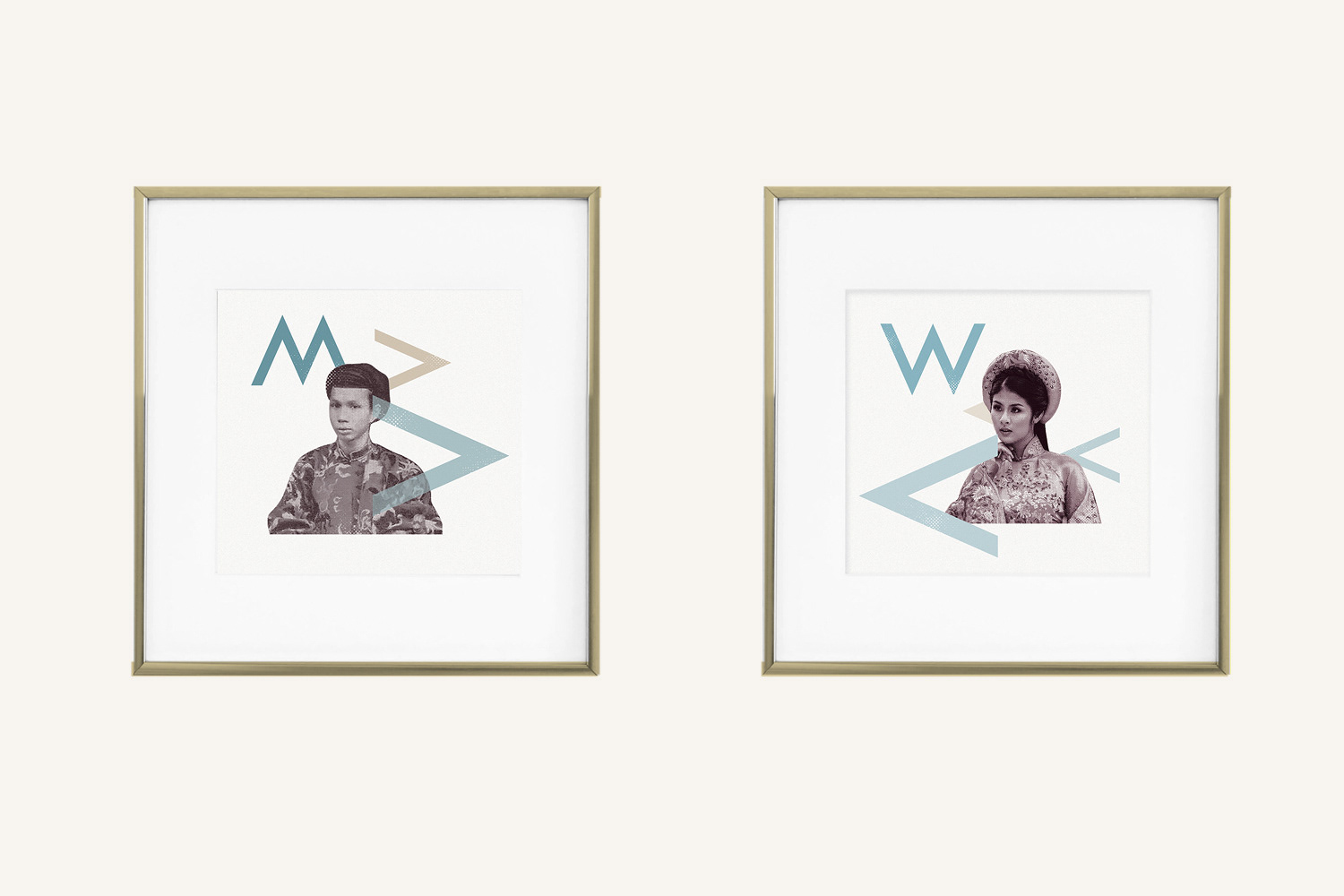 Toilet signages using Vietnamese imagery and symbols from the logo.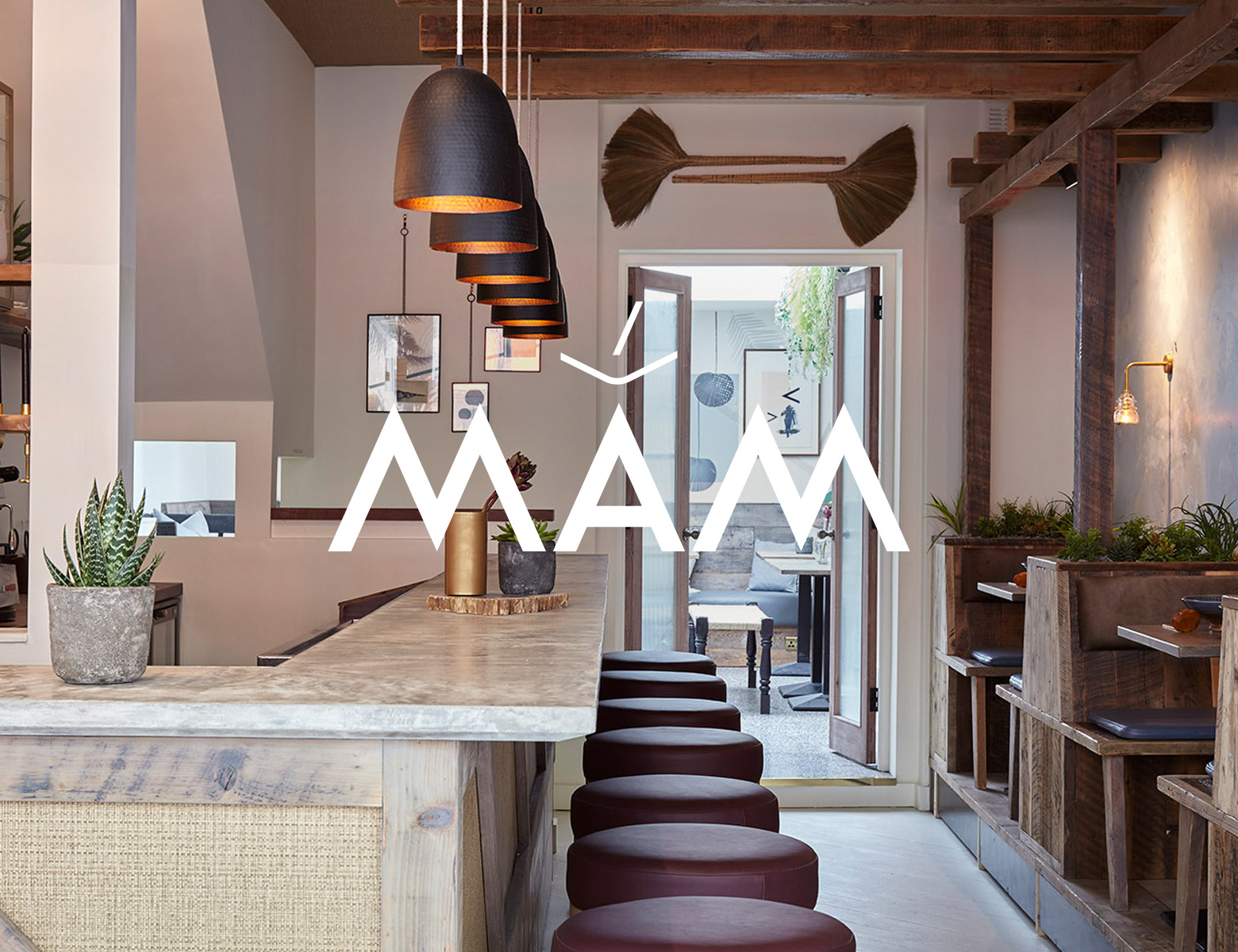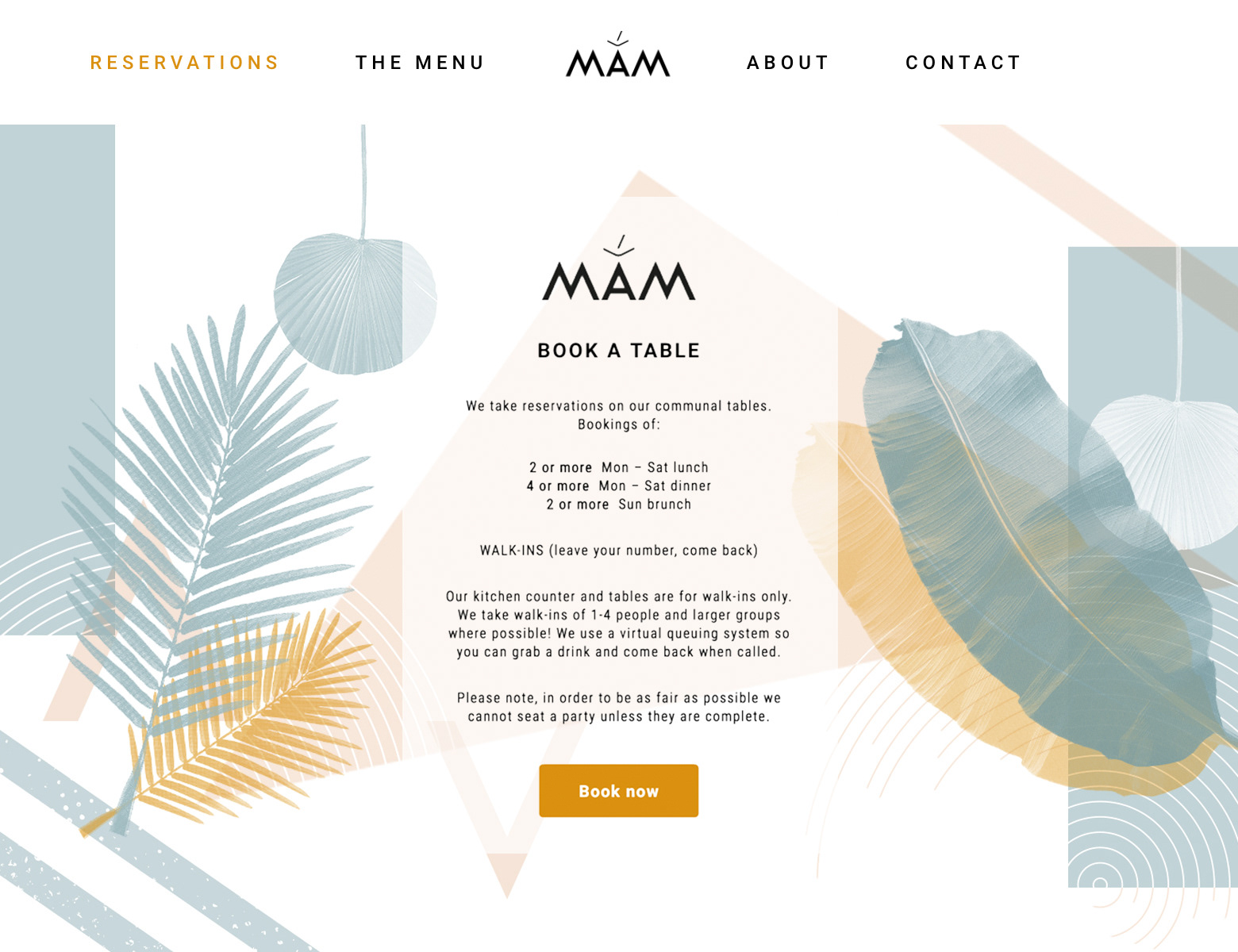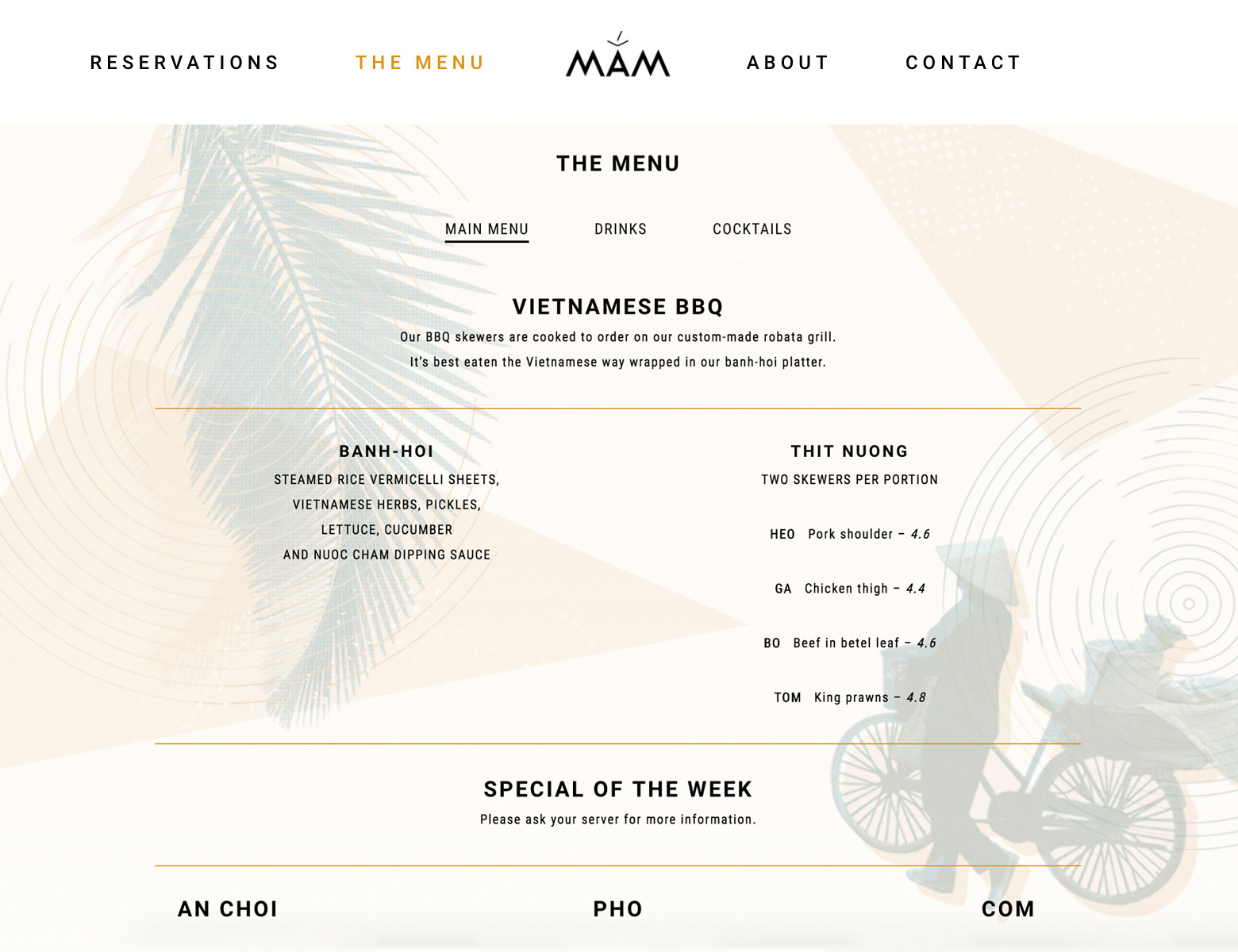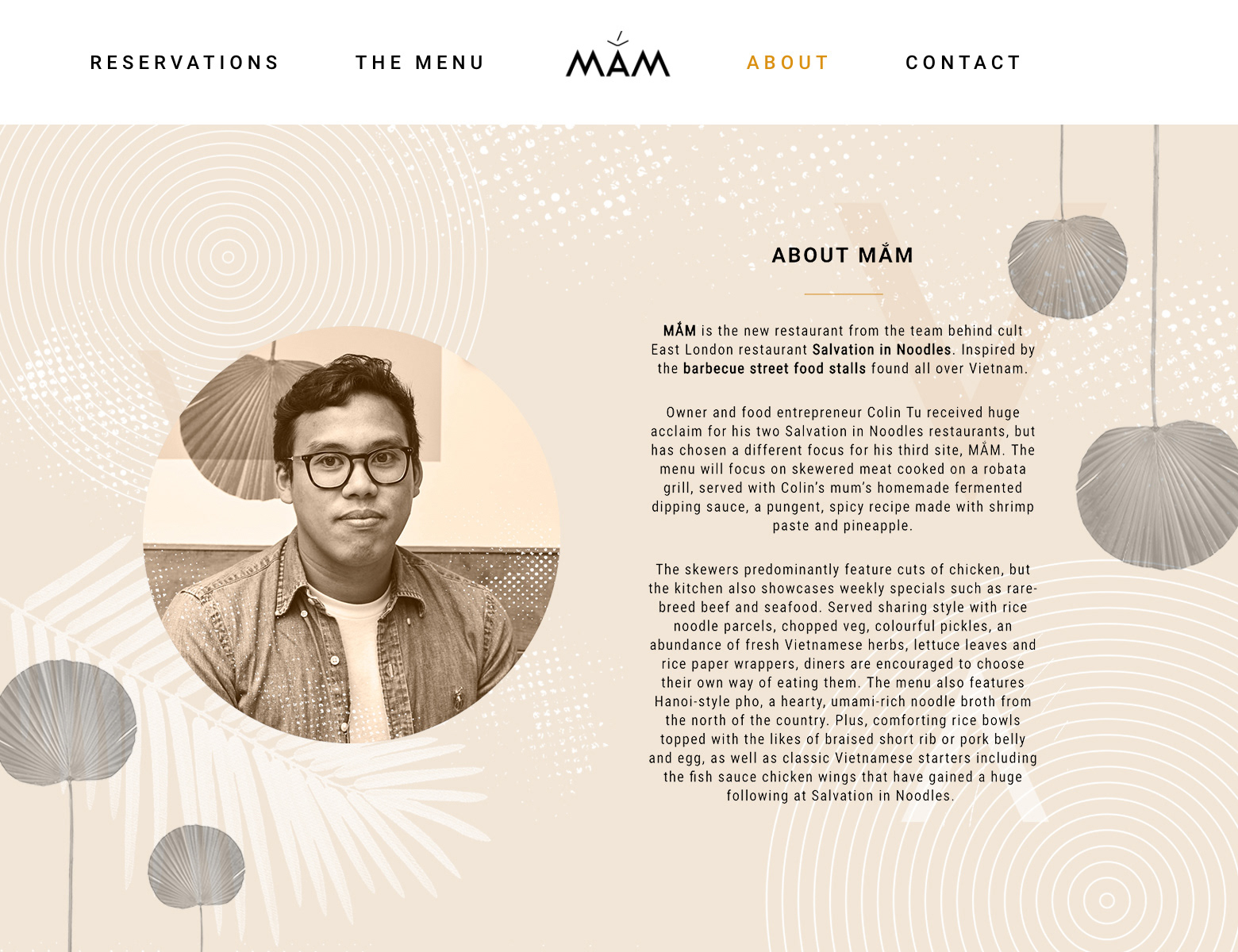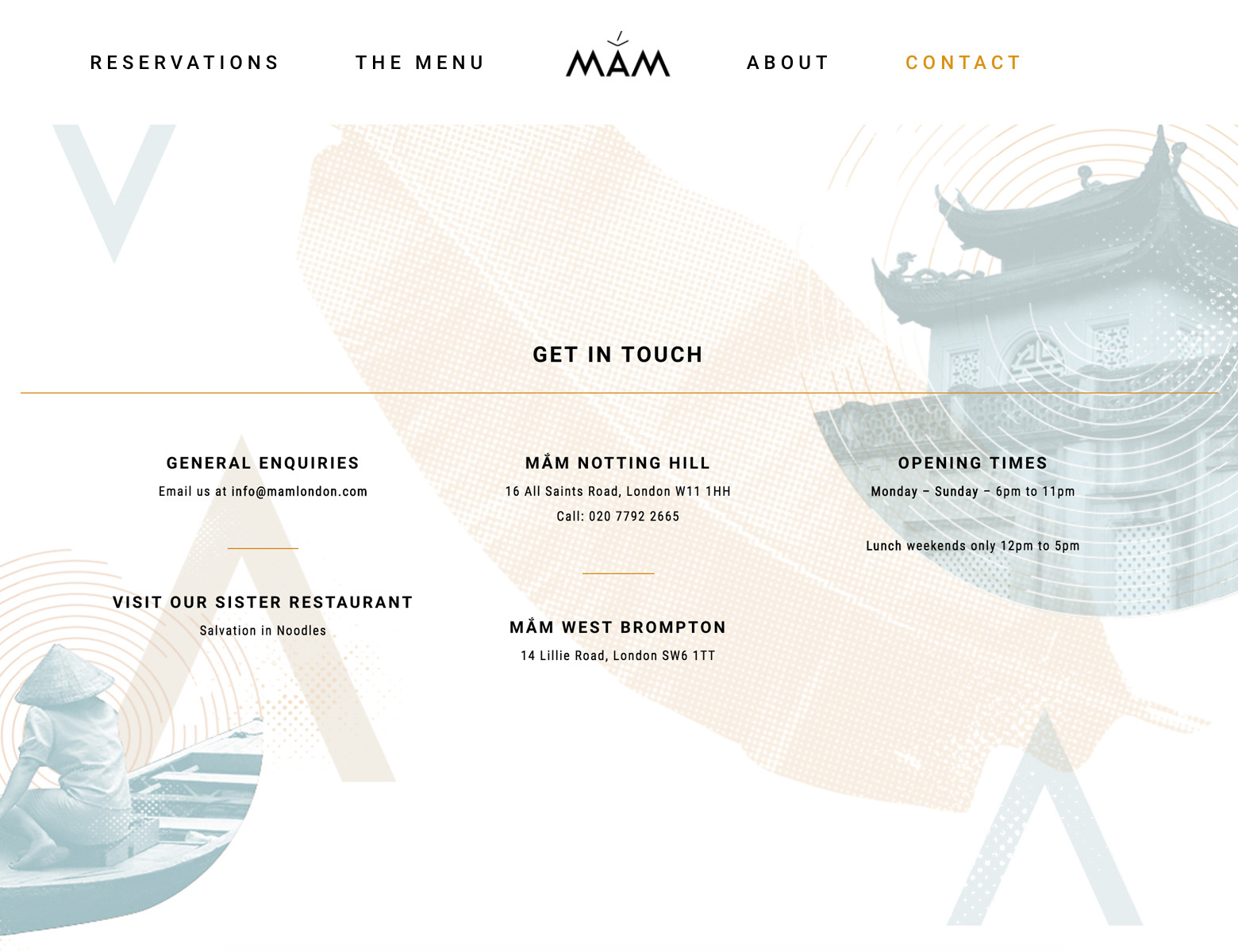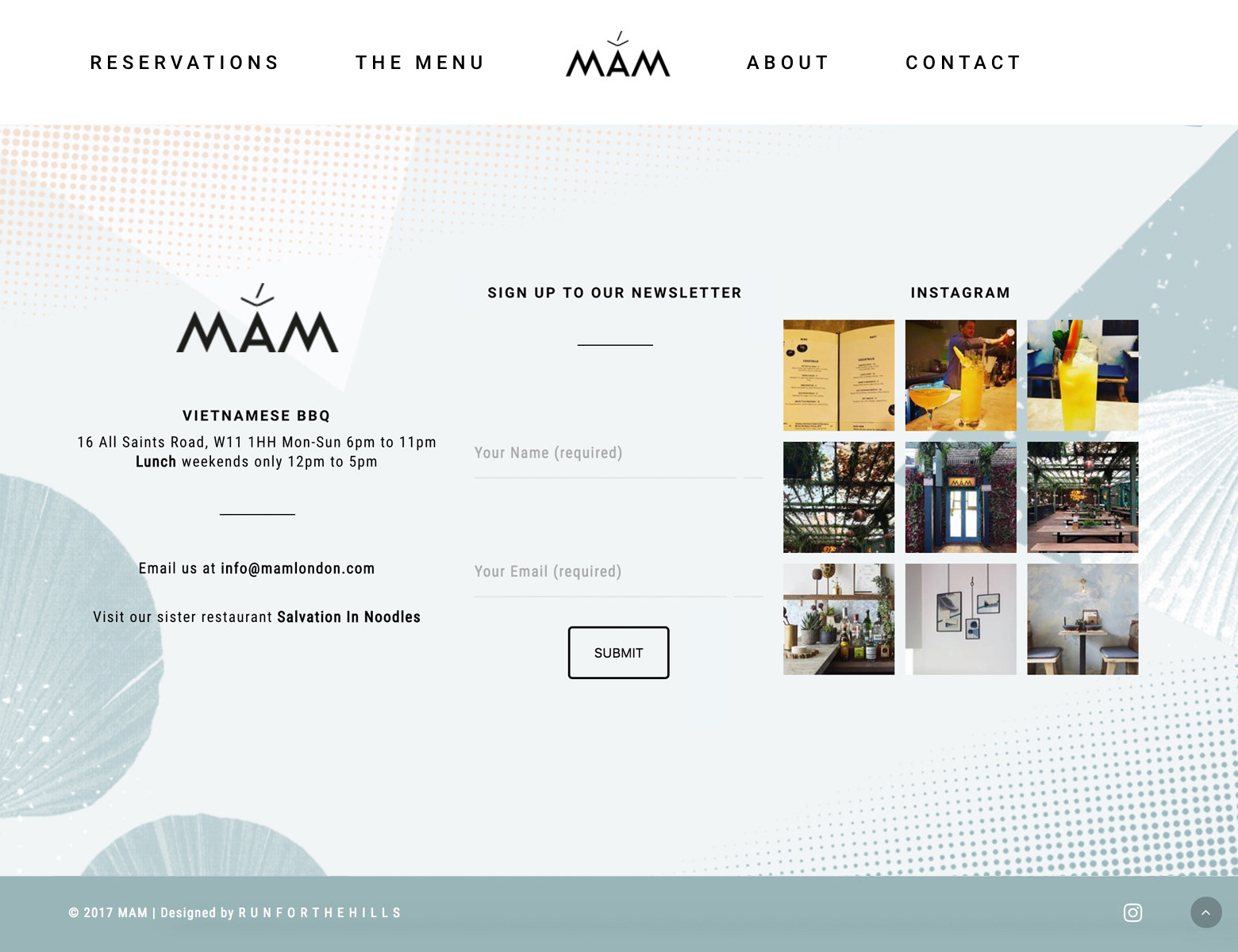 Creating illustrative assets and graphics and building website with WordPress