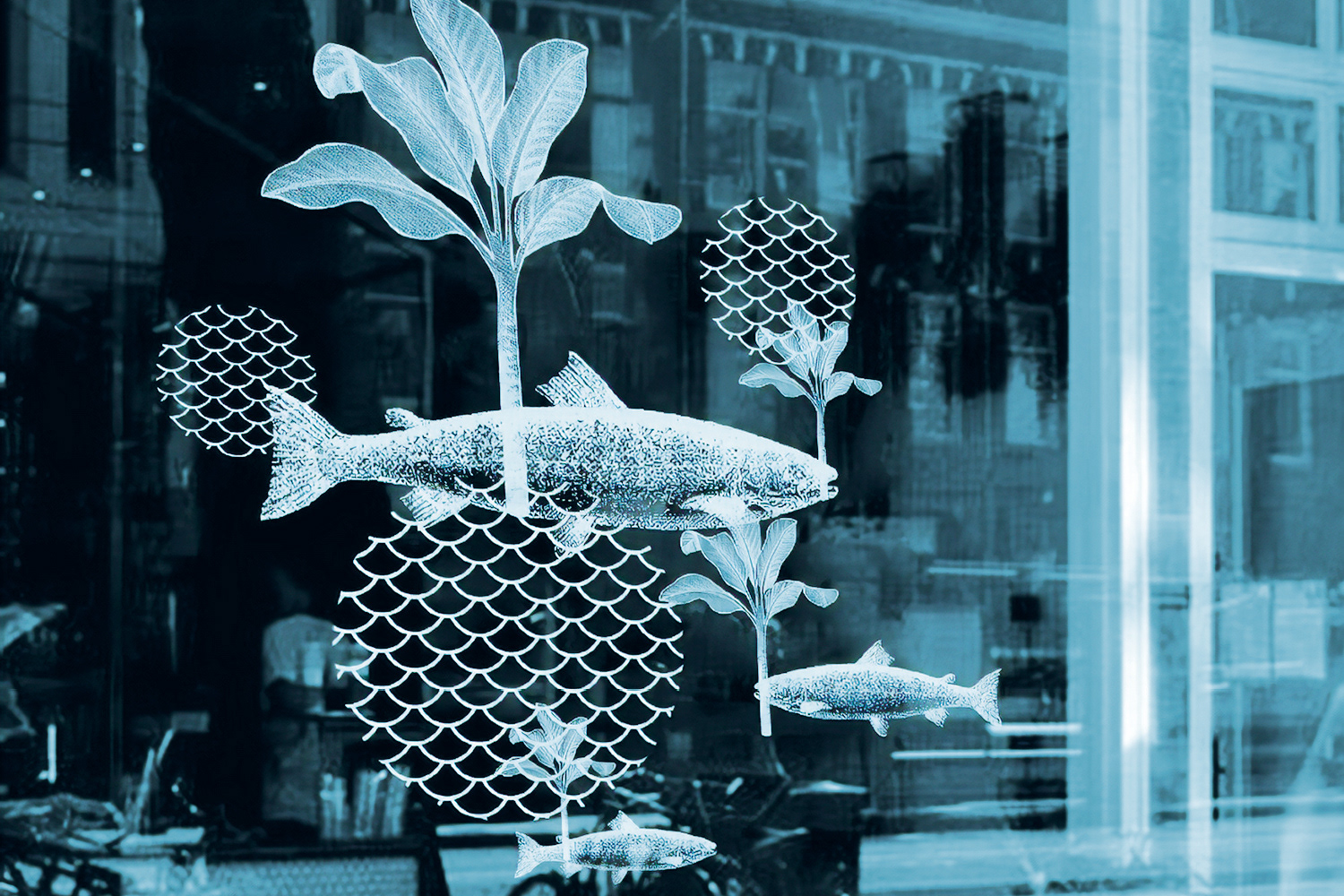 I have recently worked on a poké restaurant project in Broadgate. Poké is a raw fish salad in Hawaiian cuisine.
It was fun to work on wall graphics, decals and lightboxes for Island Poké's second venue and was especially satisfying to collaborate with the interior team at Run For The Hills. Here you will see the selected and finalised artwork as well as unused concepts.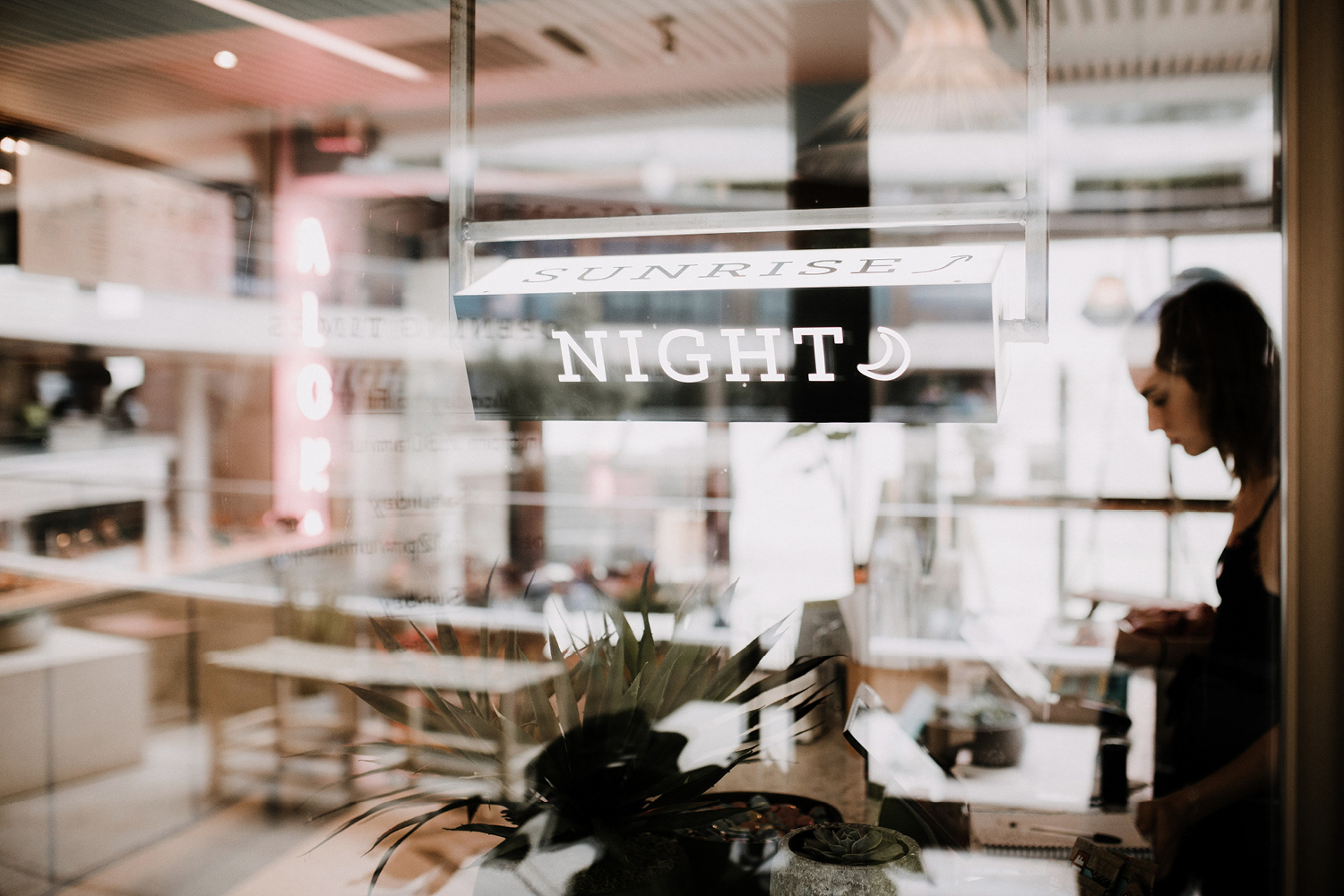 My favourite part of the project was to design graphics for the rotating lightbox. I created some icons to add little quirkiness.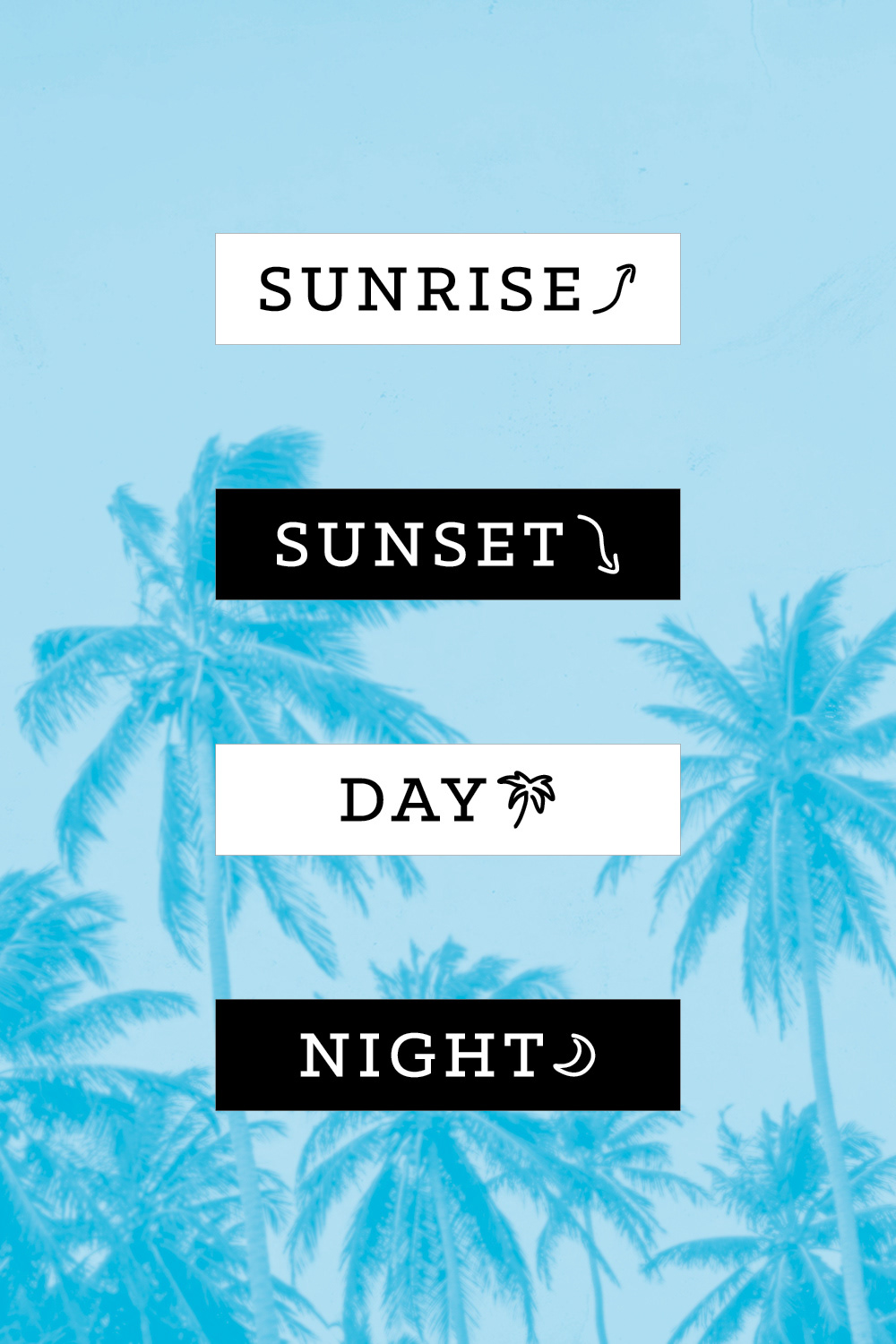 The following images are part of initial ideas that I quite like. Island Poké already had a logo and a set of patterns before we started working on the graphics bits for Broadgate. So this was to utilize their existing pattern and photo assets. I made a new composition using one of their patterns and images of fish and a tree but this wasn't chosen. The palm tree graphic was chosen and developed further.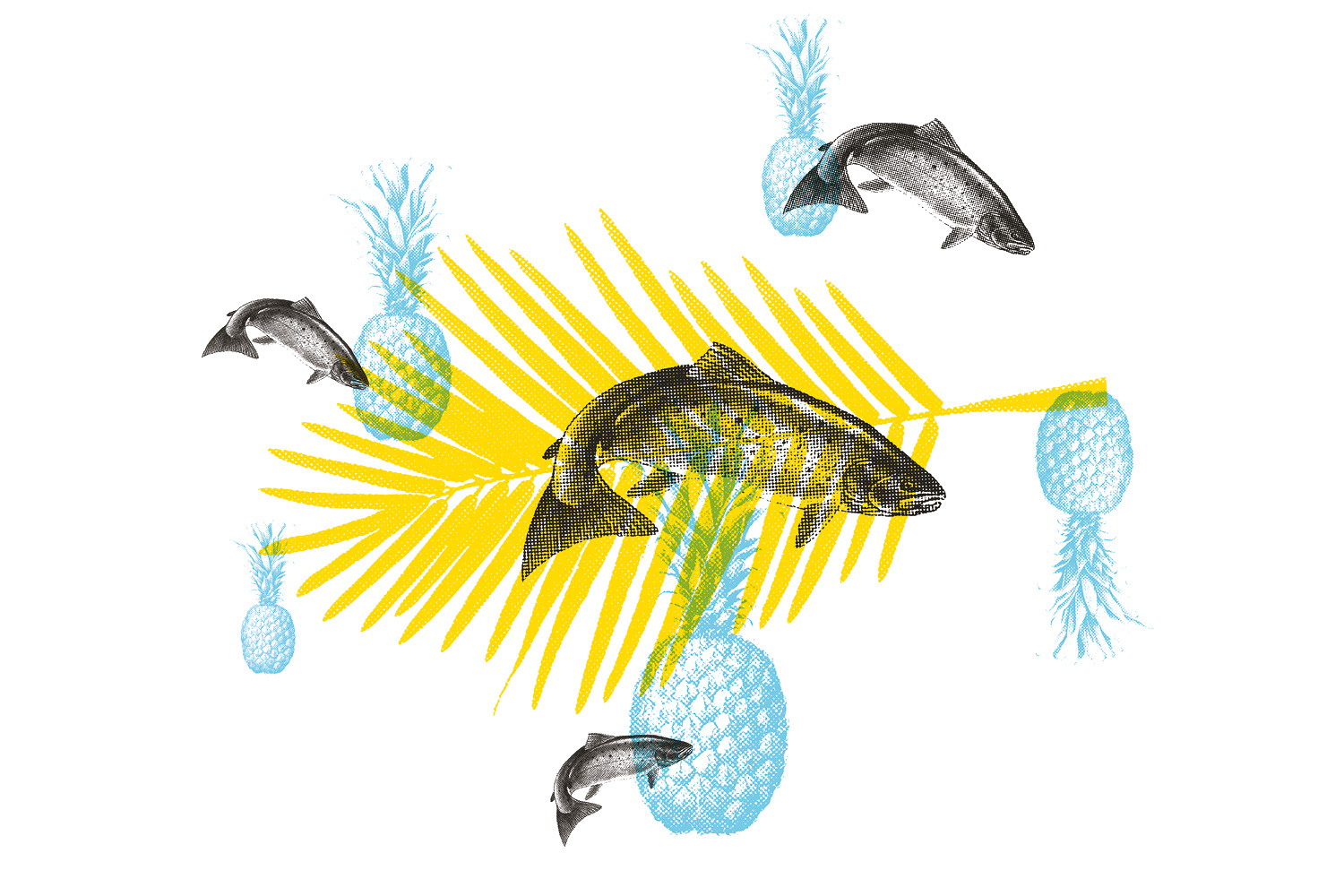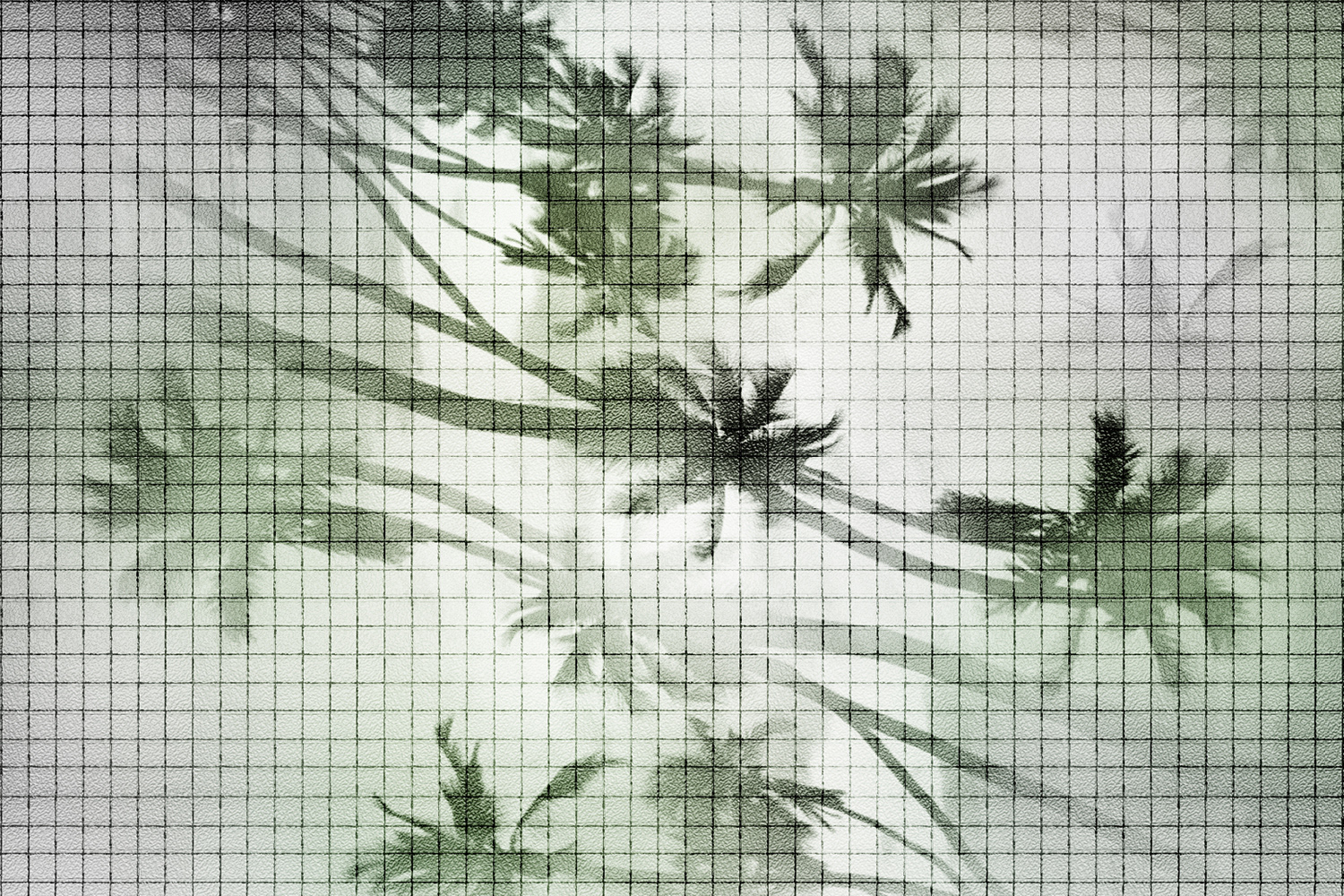 I've also redesigned their coffee cups (regular and espresso), smoothie/beer cup and napkin (islands illustration by Alex Parent). As said before, they already had a logo and a set of patterns so this is done with their existing assets.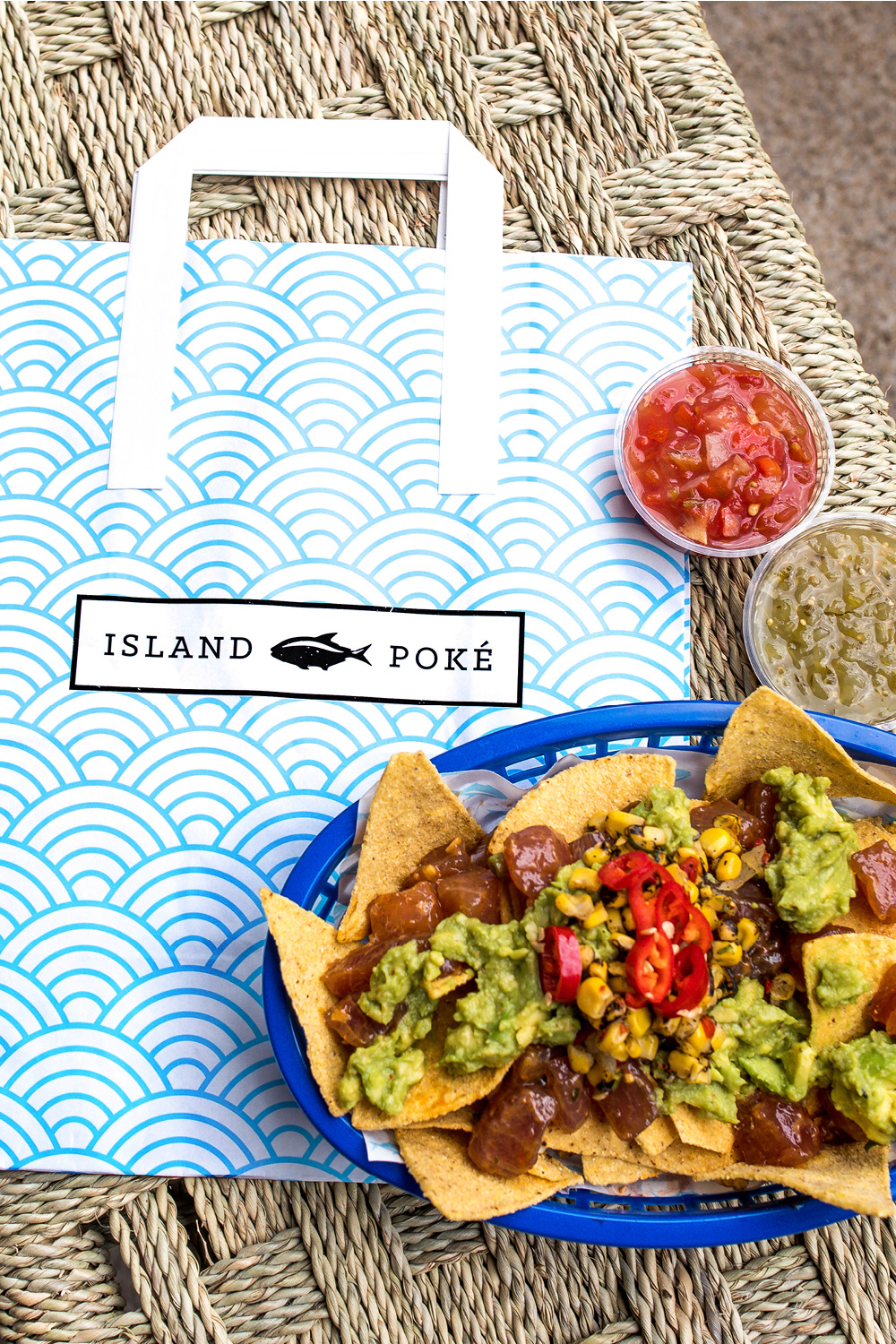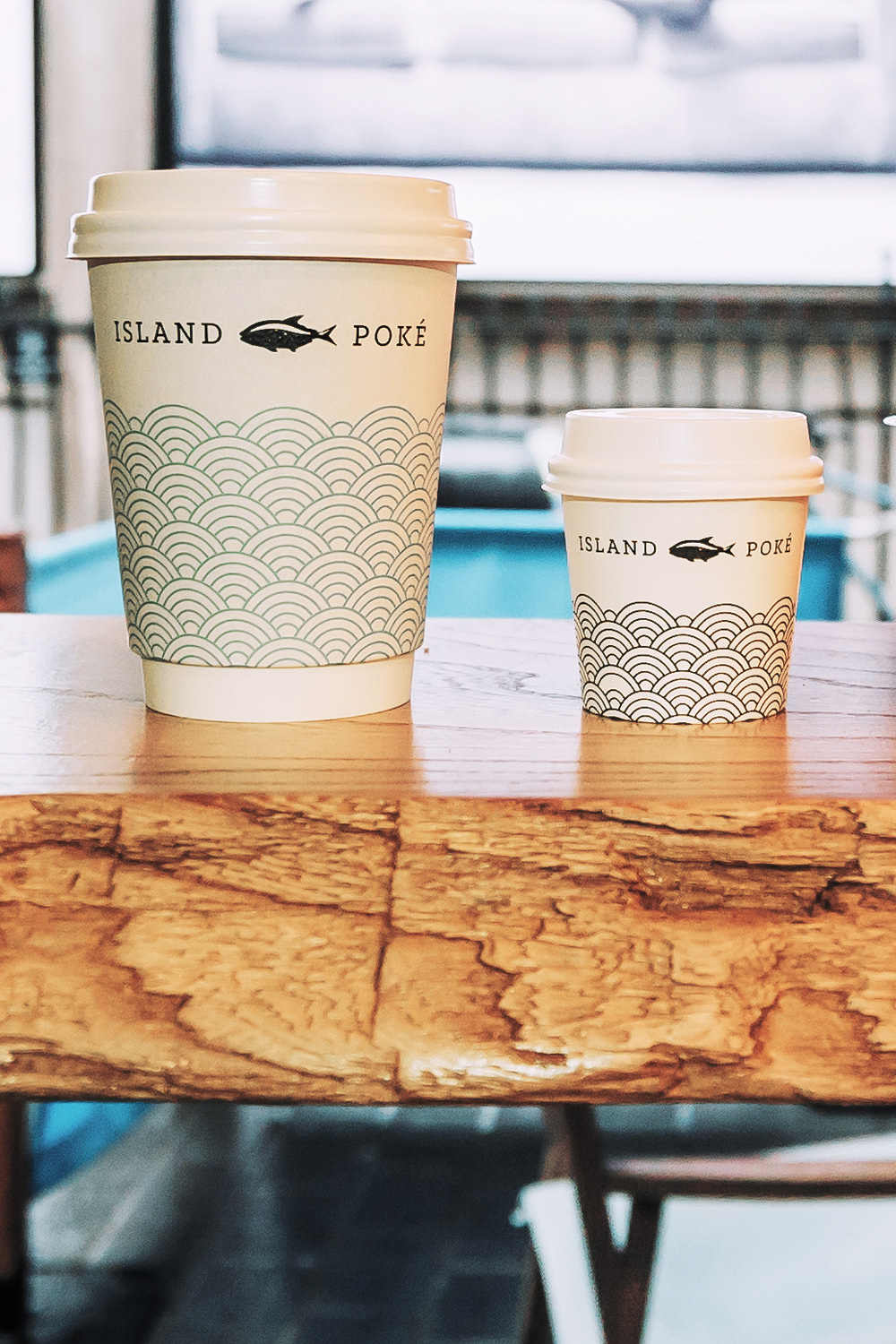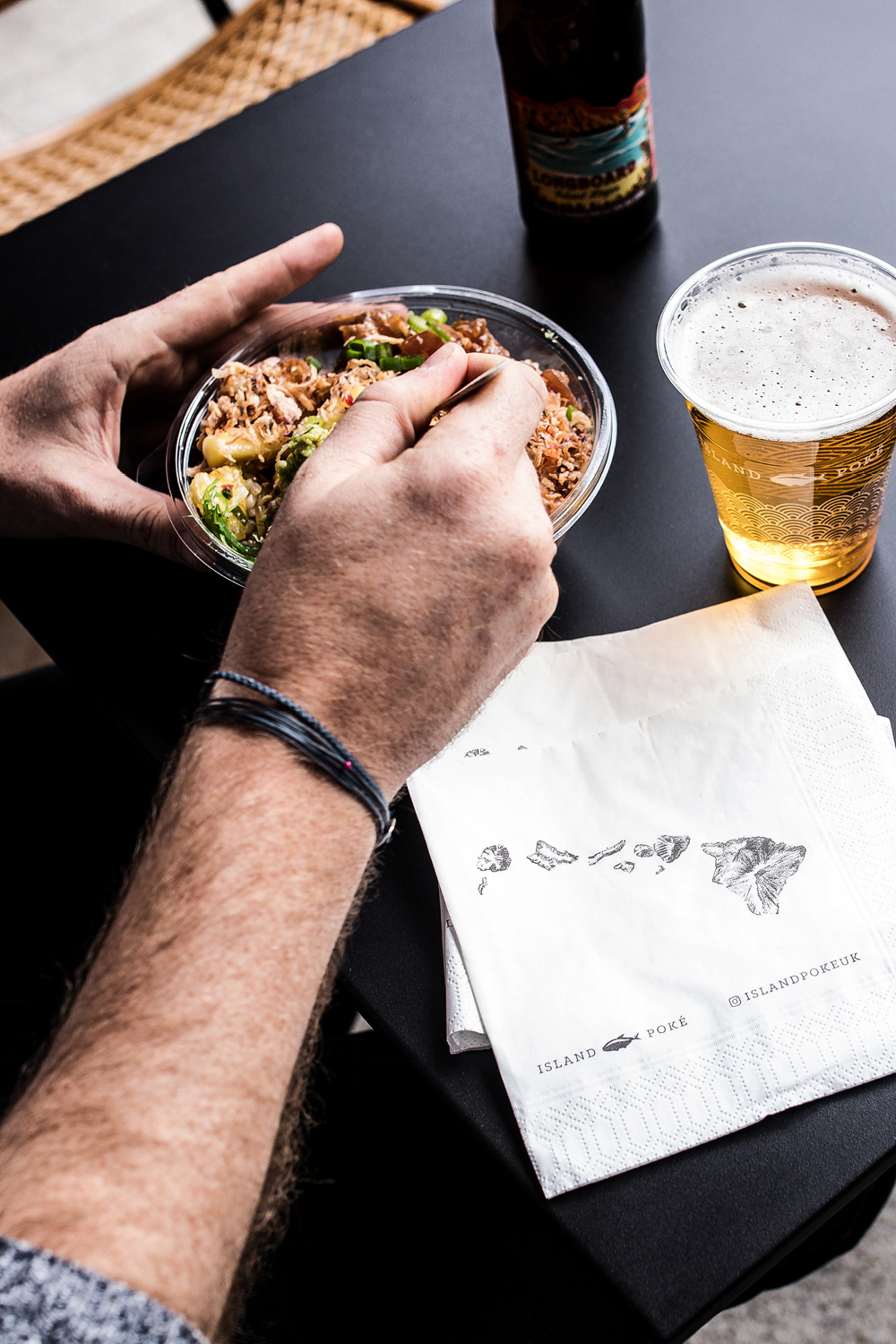 Decals were installed all around the shop, front of house and back of house. On front of house the logo and the fish scale pattern were used and for the back of house a bespoke palm tree graphic was used. The decal is transparent at the top to make upper part of the shop and the lightbox visible. Lights were installed behind the window graphics to achieve a sunrising or sunsetting effect.