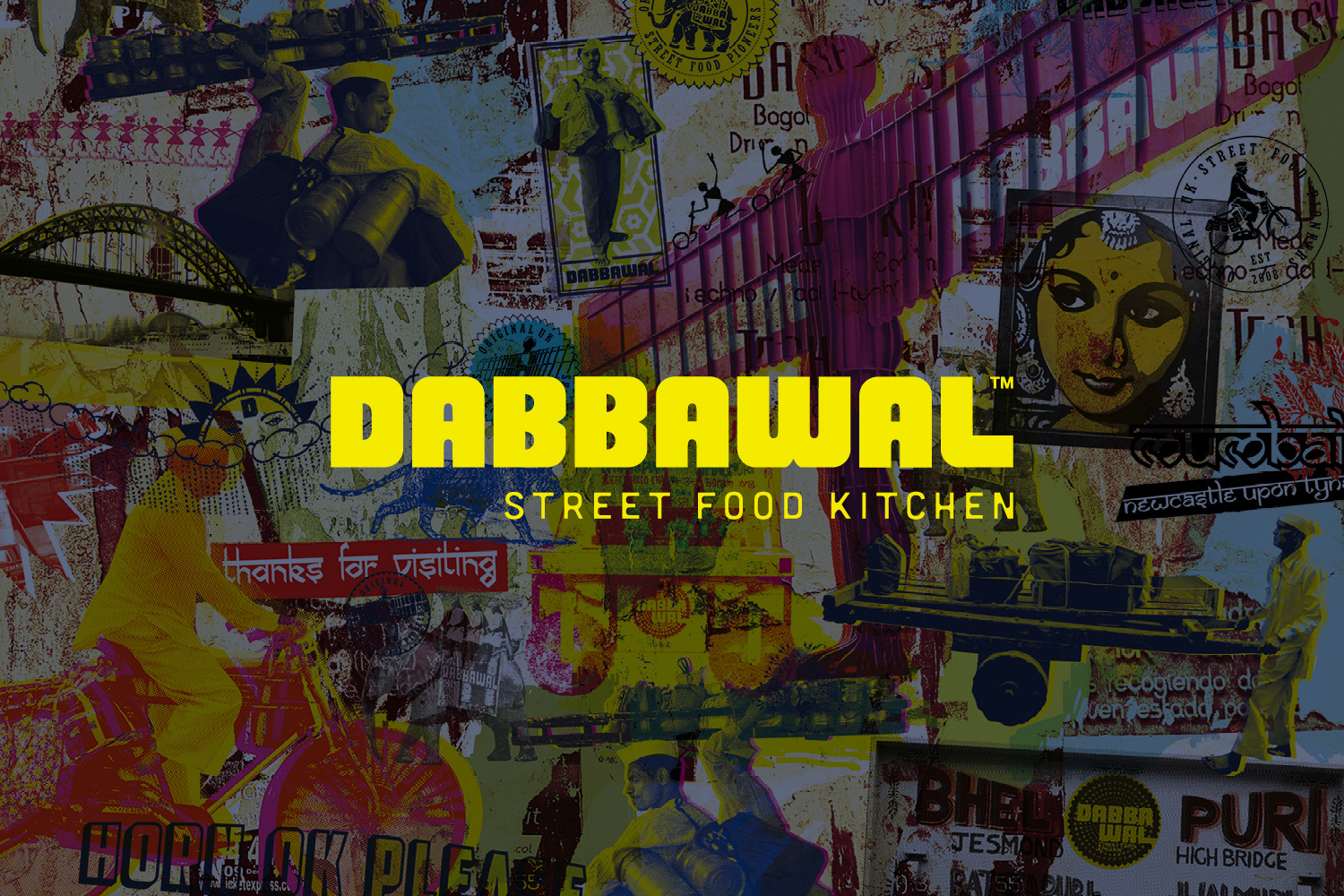 Creating brand assets for Dabbawal, an Indian restaurant based in Newcastle, was a very fun job to do. I started with creating a montage in different colourways so it could be used across the assets, like the menus, wallpaper, website and so on.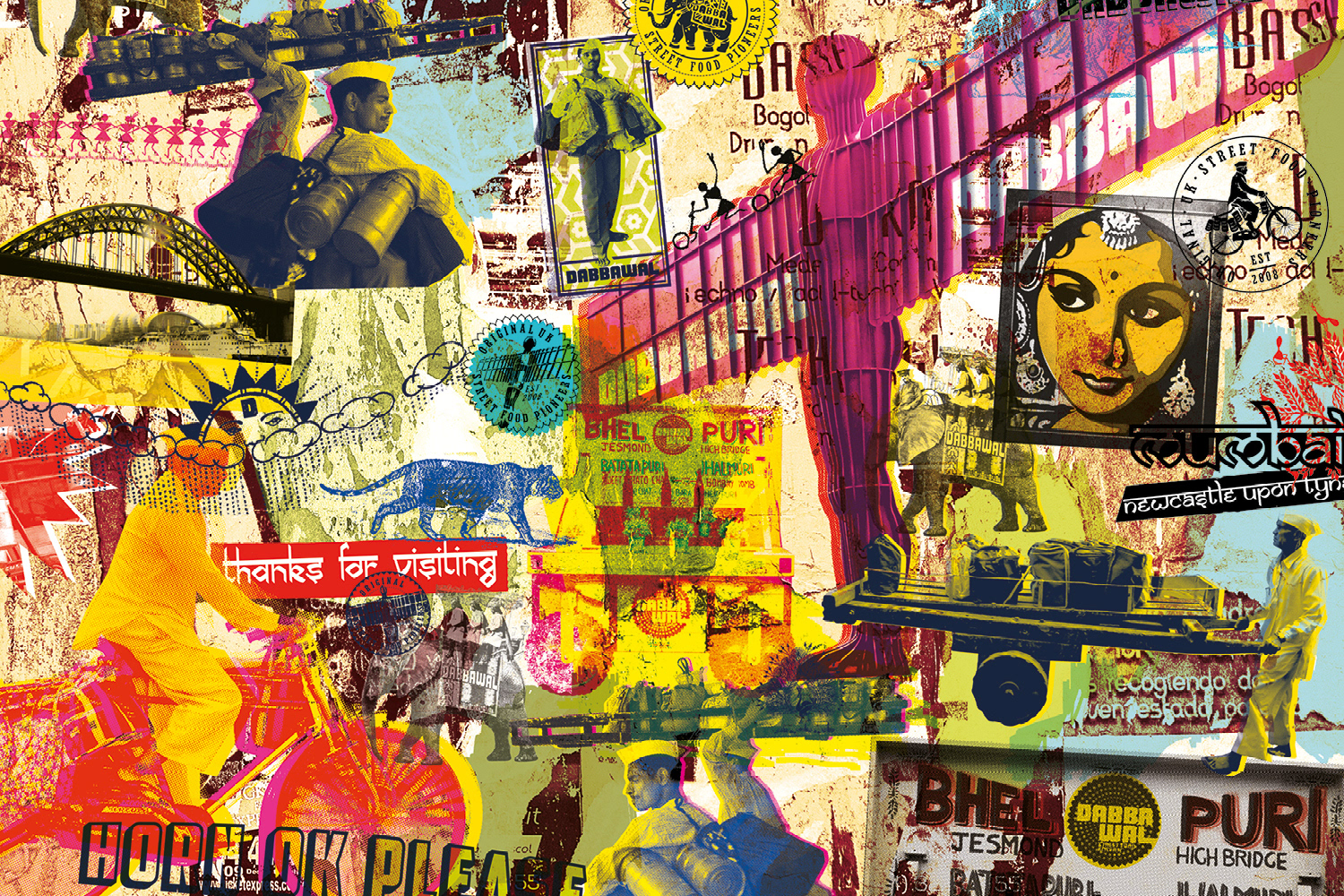 In the montage it's a combination of images of the roundels and patterns I created, along with images of dabbawala and angel of the north. Not forgetting the Tyne Bridge!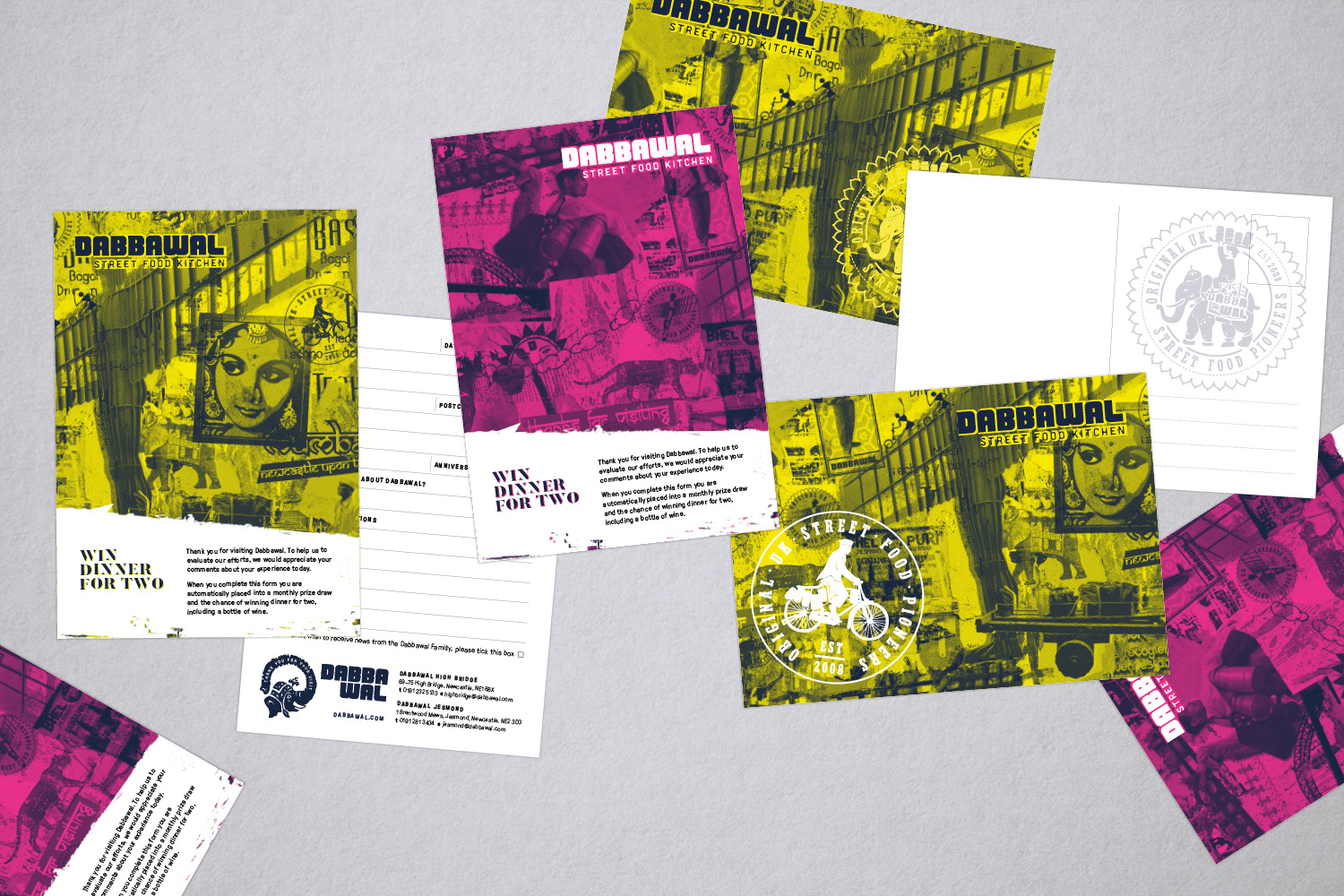 New comments cards and postcard design.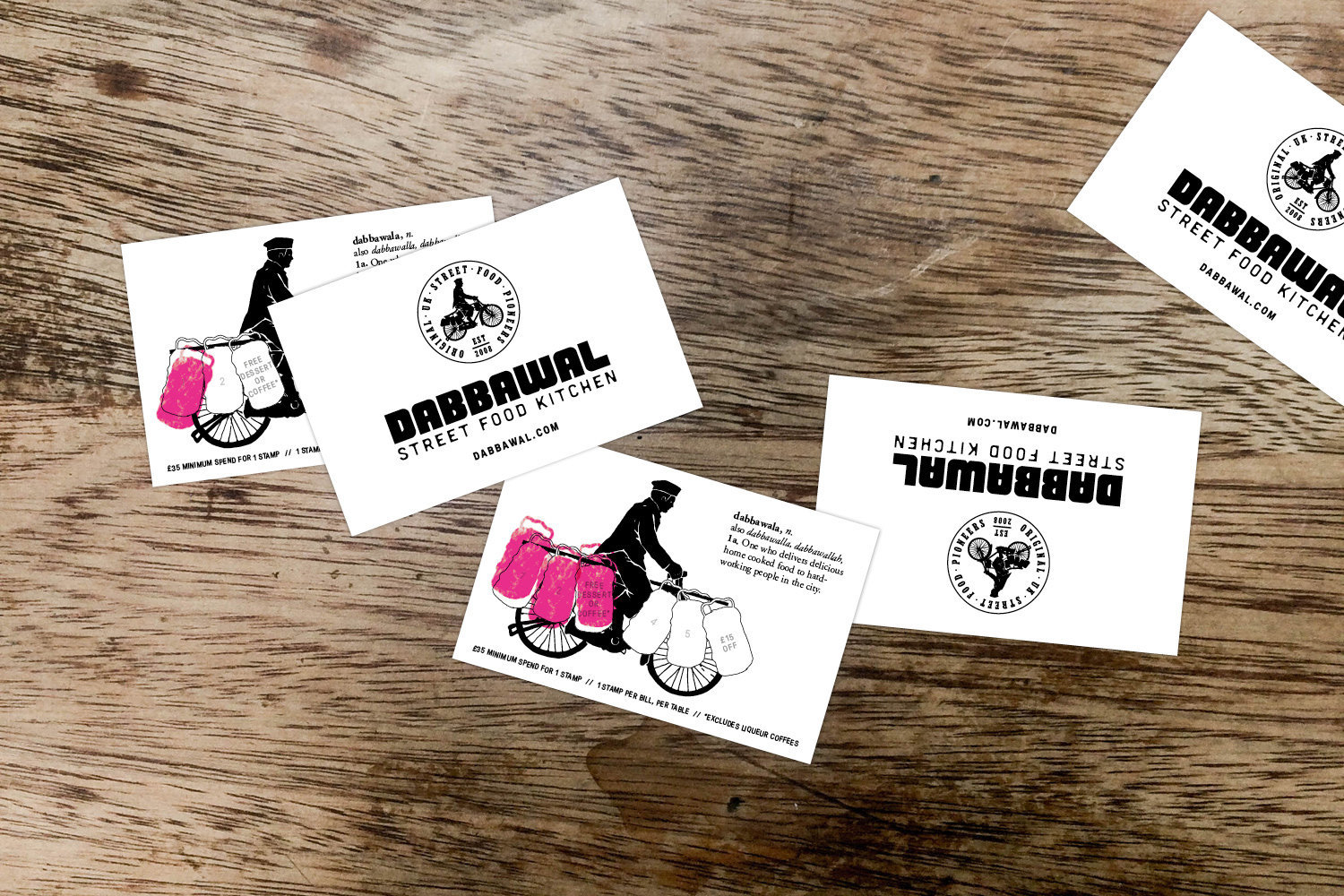 New loyalty card design. I did the illustration and roundel for this. Dabbawalas are the lunch delivery men in India, who deliver nice home-cooked meal to hard-working people.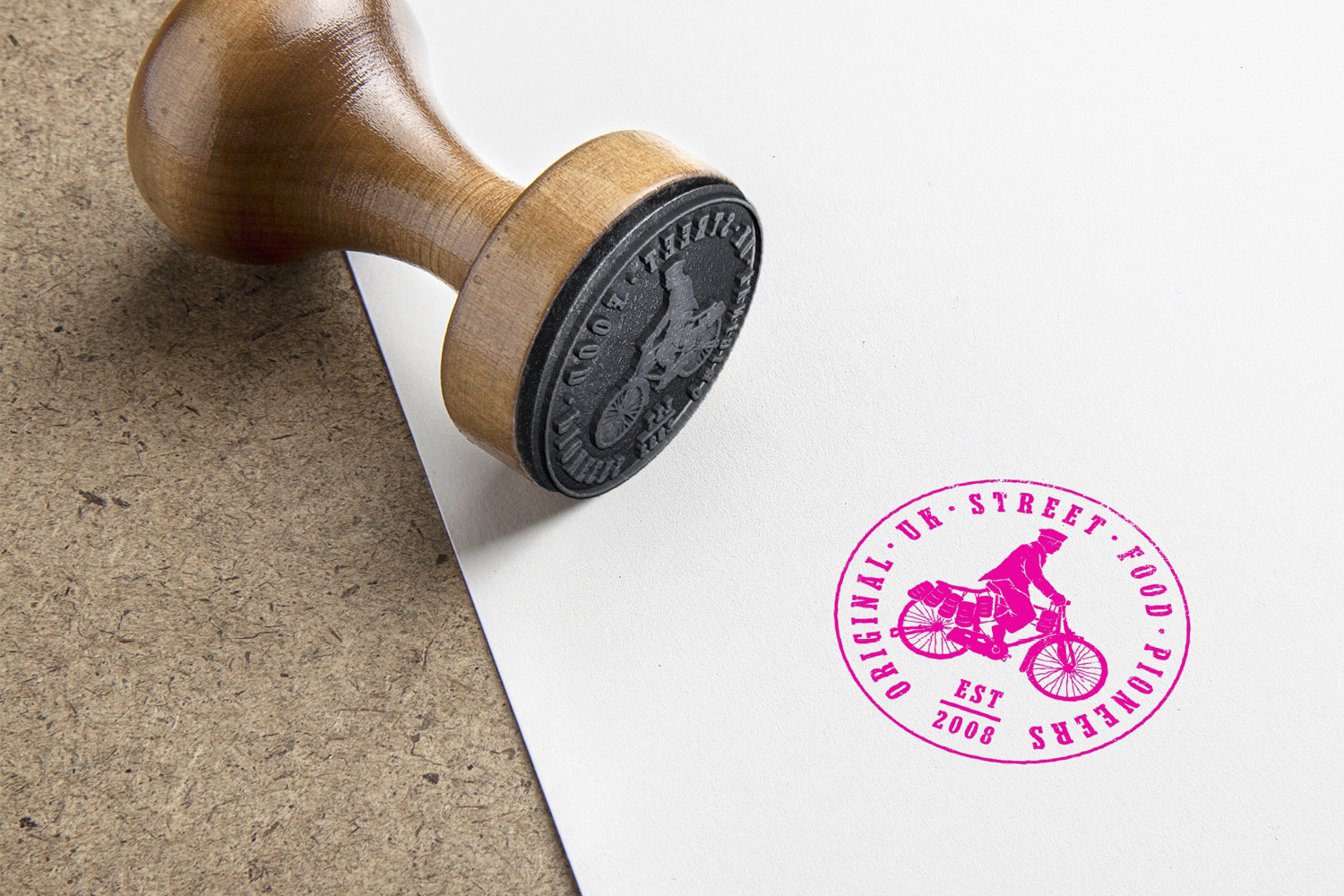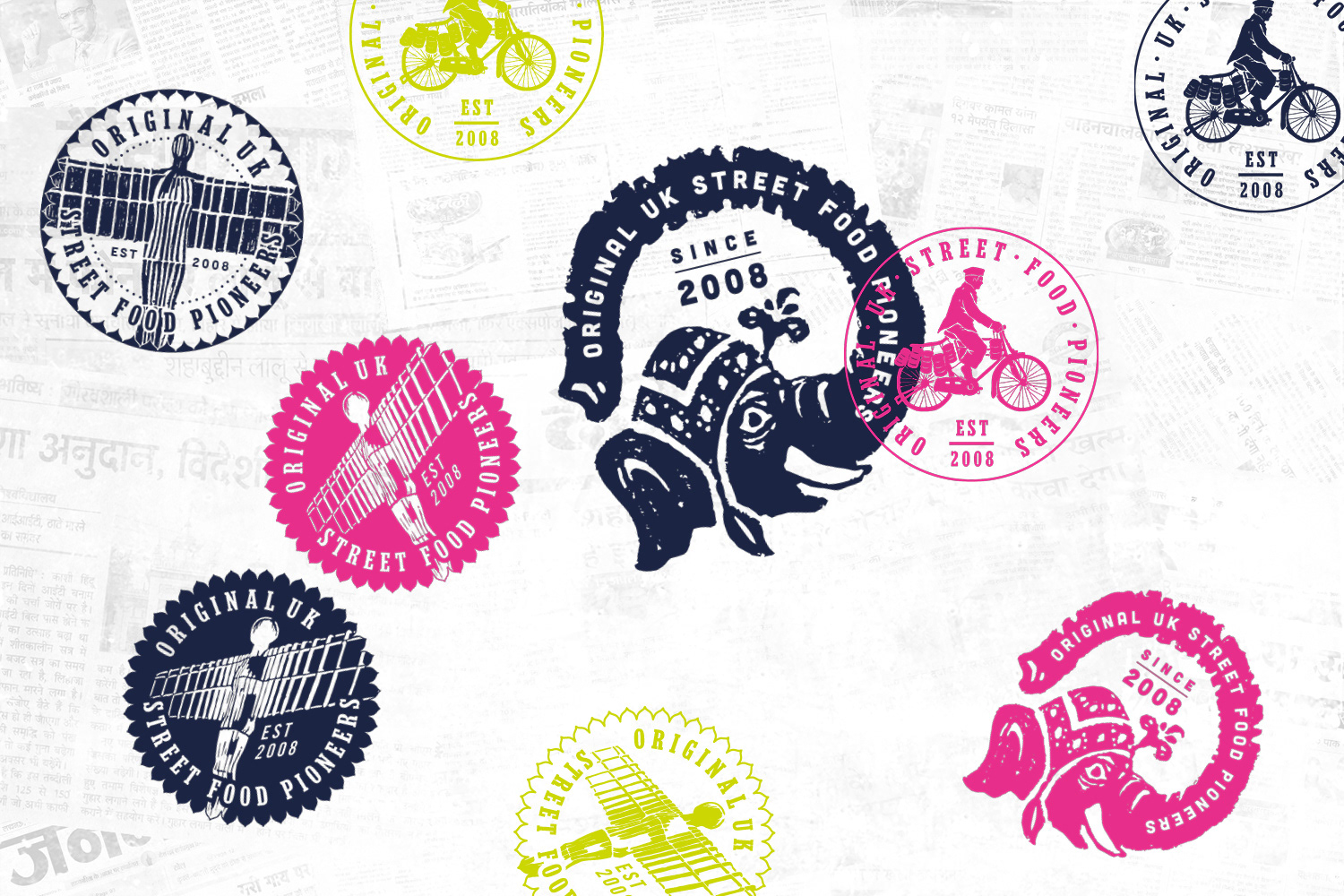 Lots of roundels were created for Dabbawal. The client liked everything and these all became brand assets. The famous Angel of the North has now become one of their roundels! The design with a dabbawala on a bicycle was made into a custom stamp.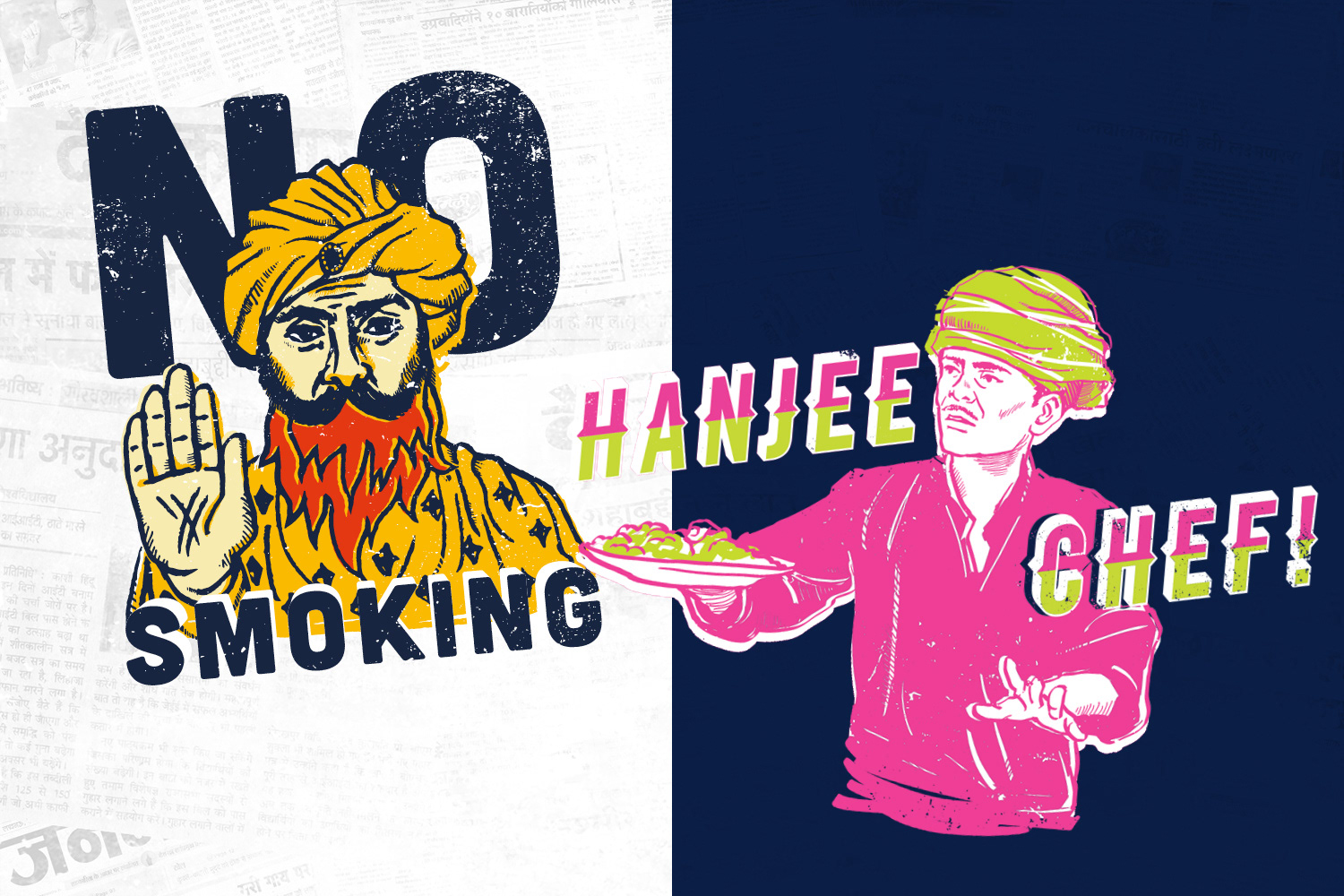 The inspiration for these illustrations came from Bollywood posters and hand-painted Indian movie posters. The client wanted a no smoking sign in the venue and later wanted the chef illustration in the same style.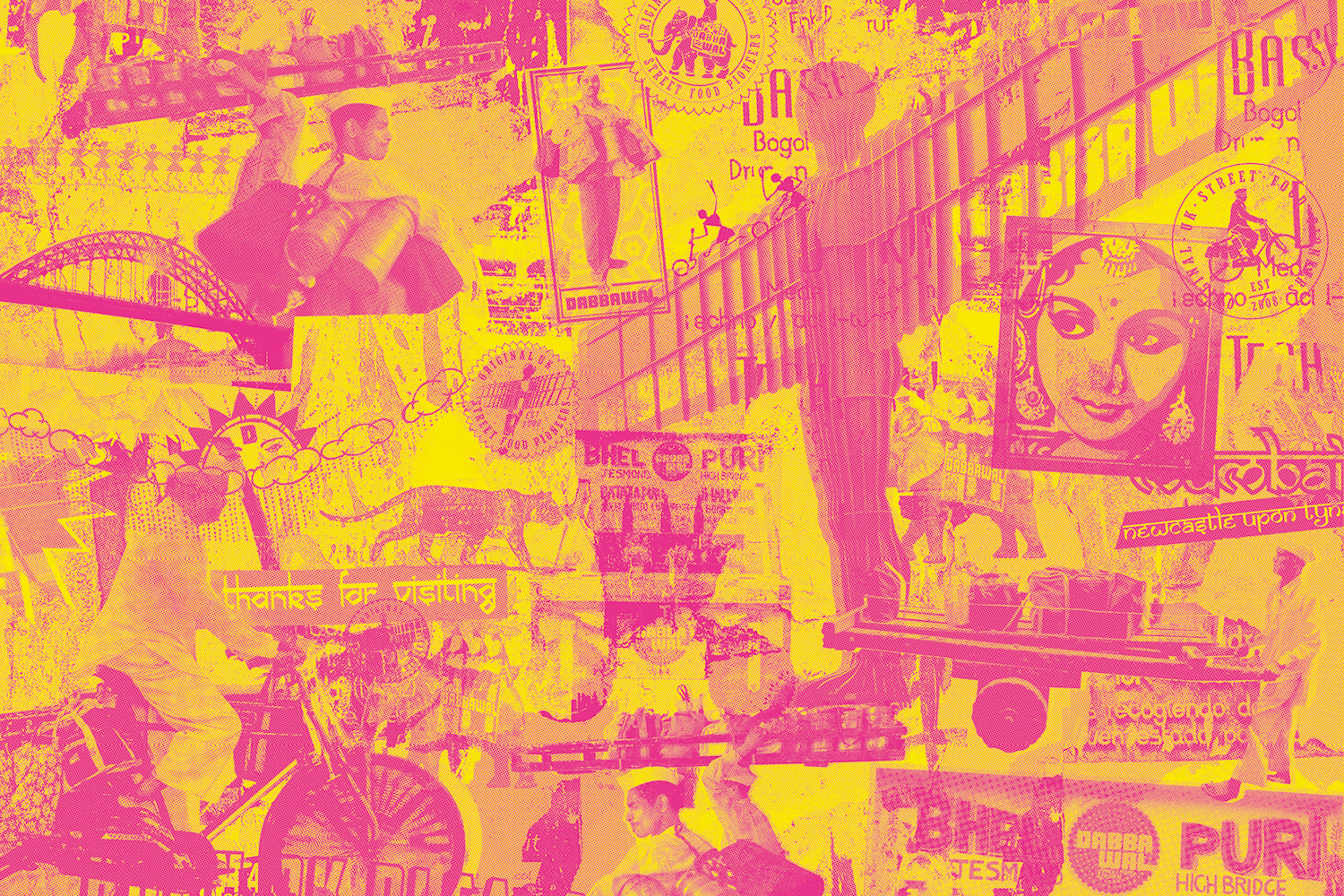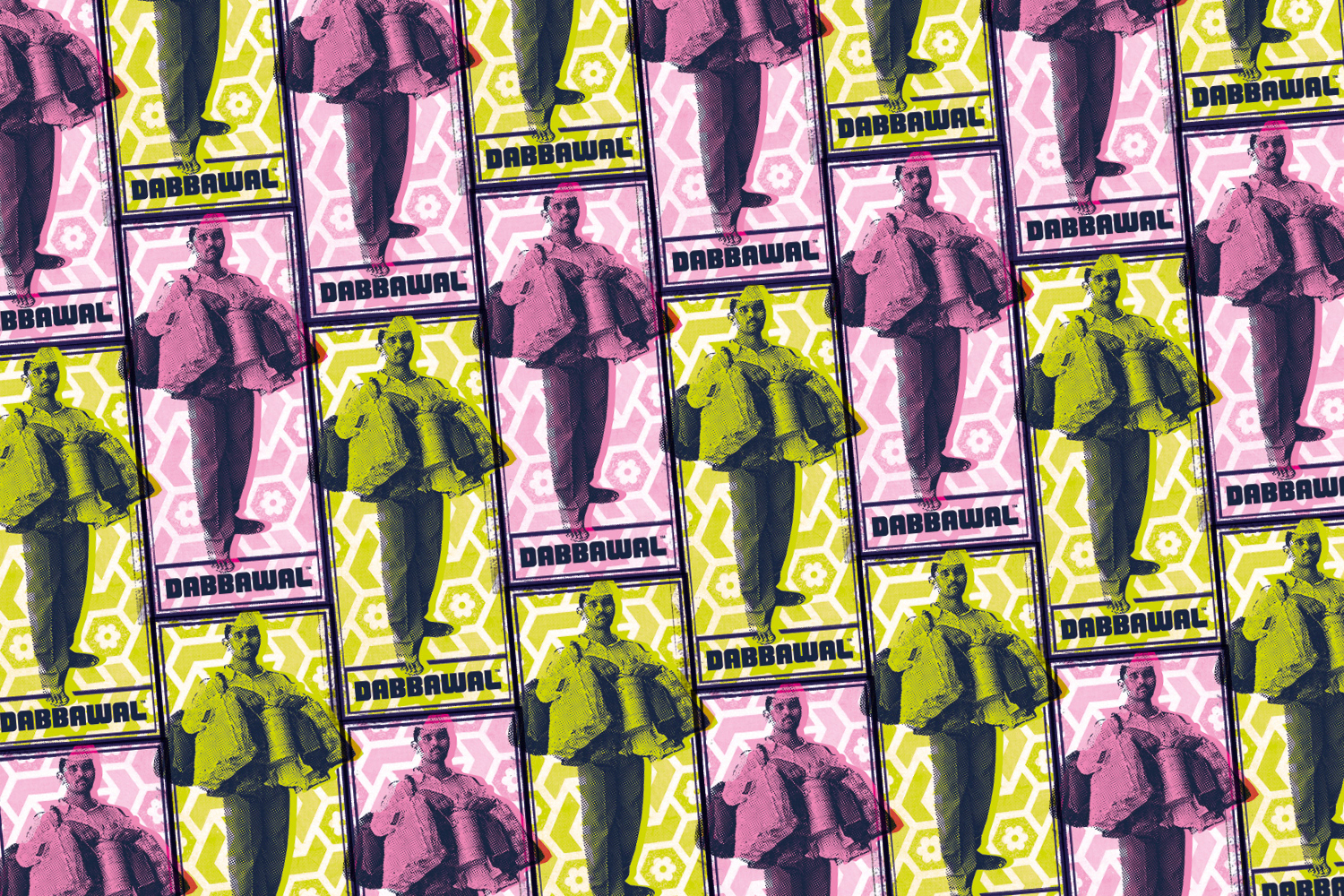 For Dabbawal, the dabbawalas(lunch delivery men) are the stars, just like the Bollywood movie stars. So I made this pattern out of a dabbawala's image in the brand colours, magenta and lime green, in sort of Pop Art style.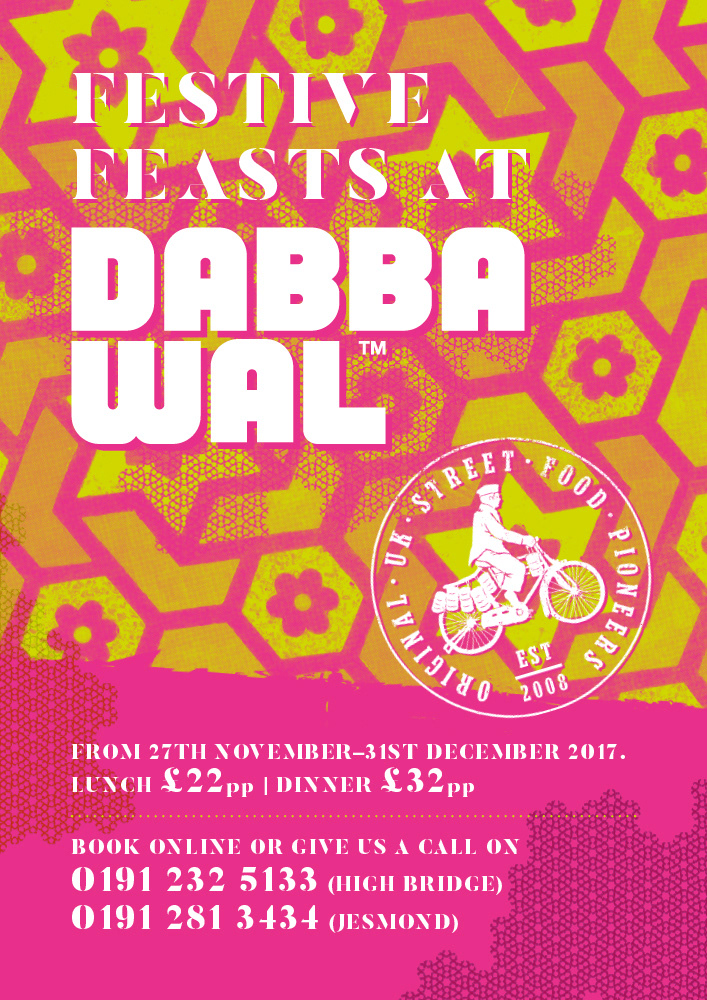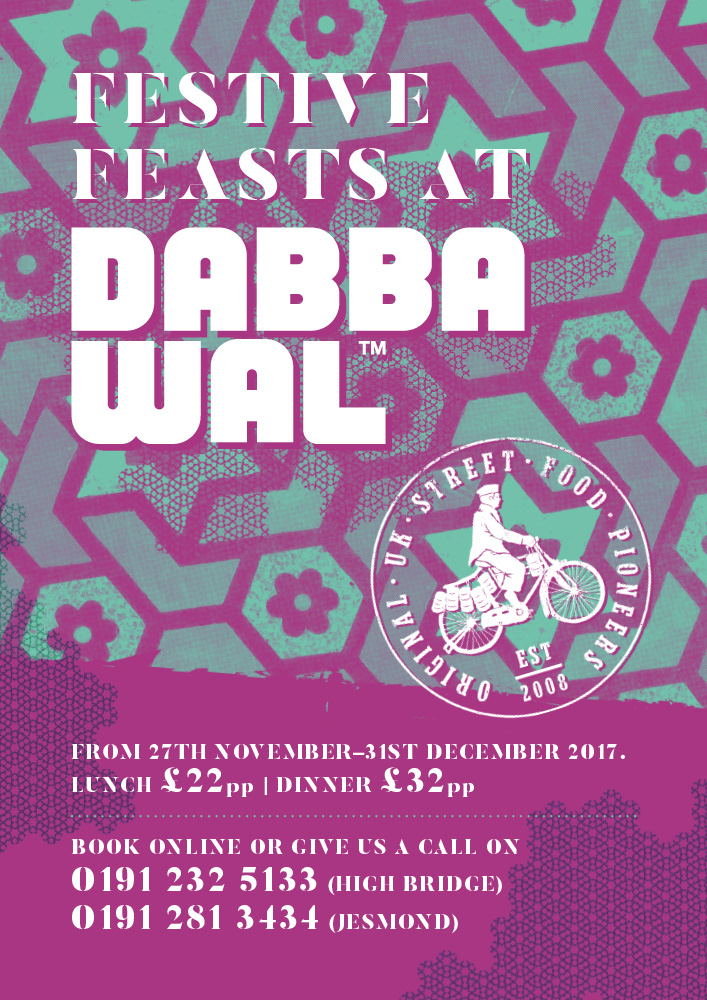 Christmas posters for the two restaurant venues in Newcastle. Same design with the signature roundel in two colourways.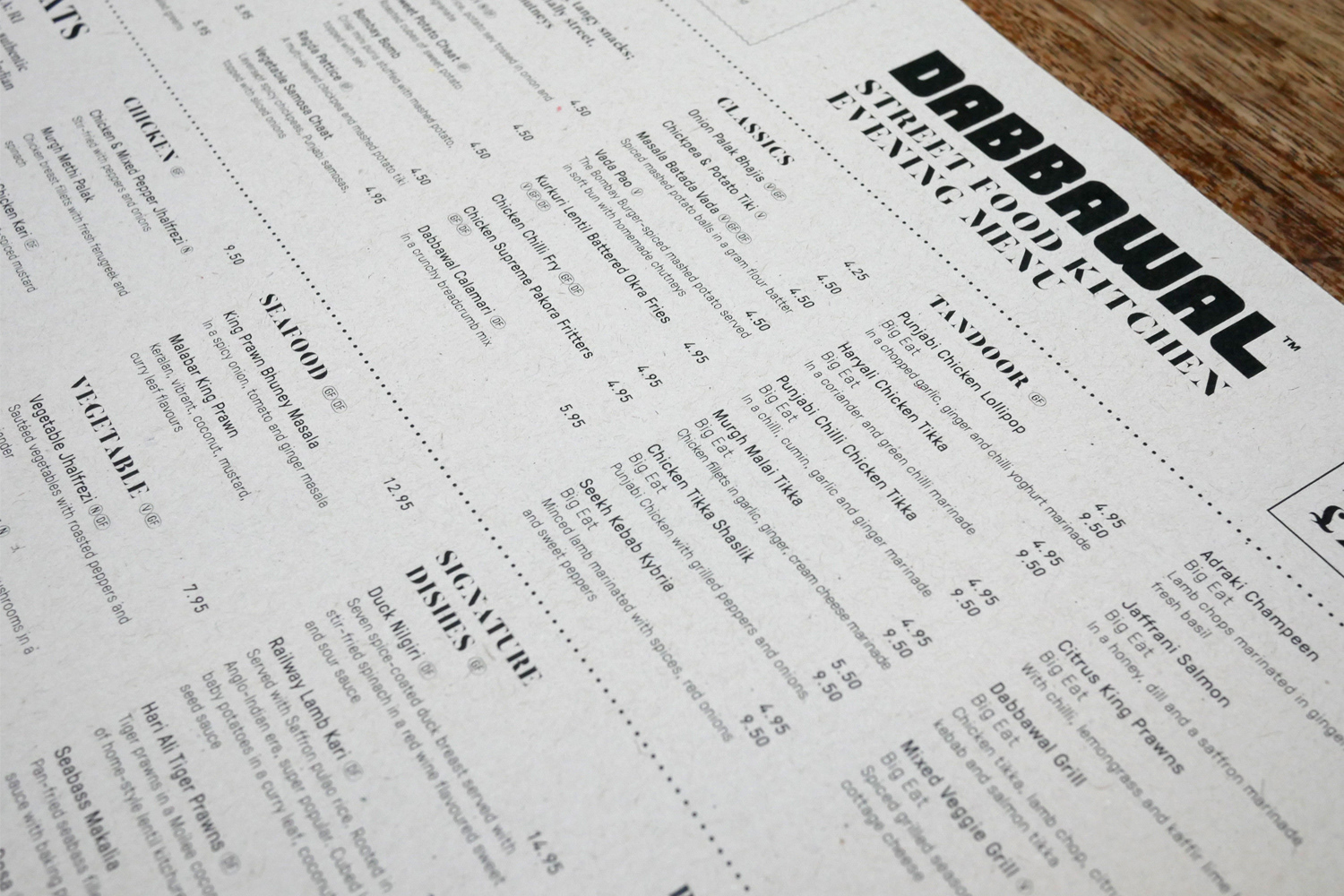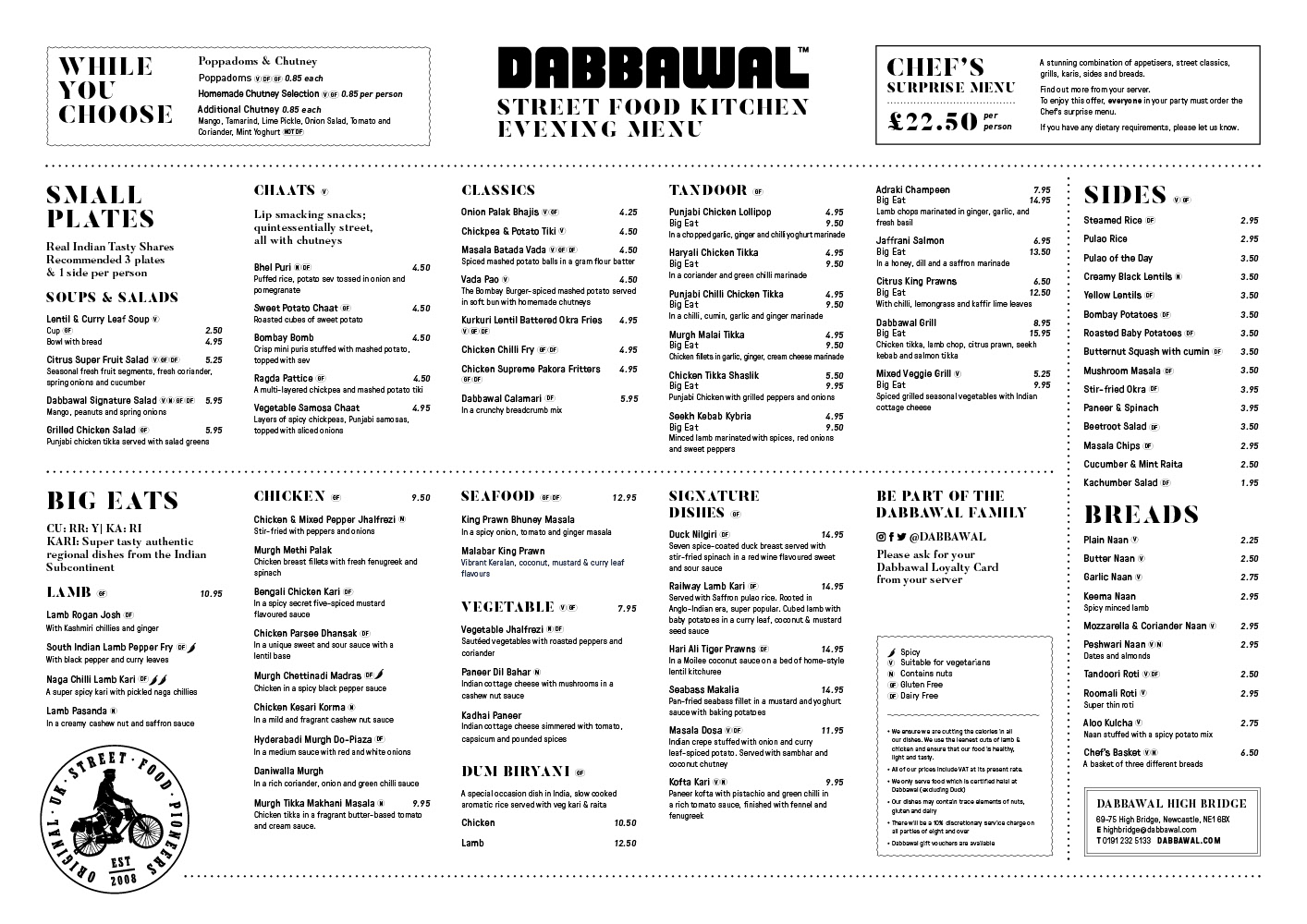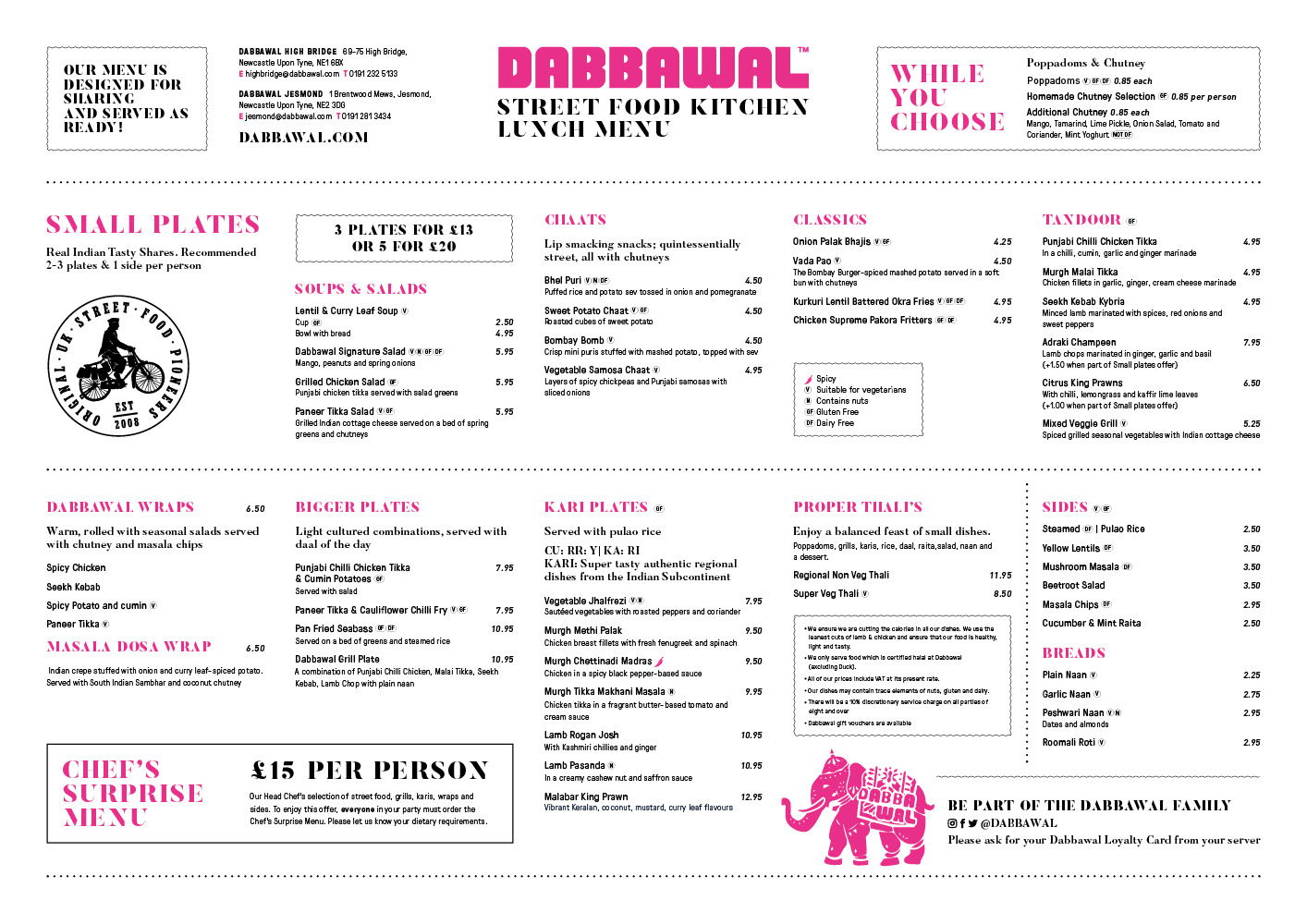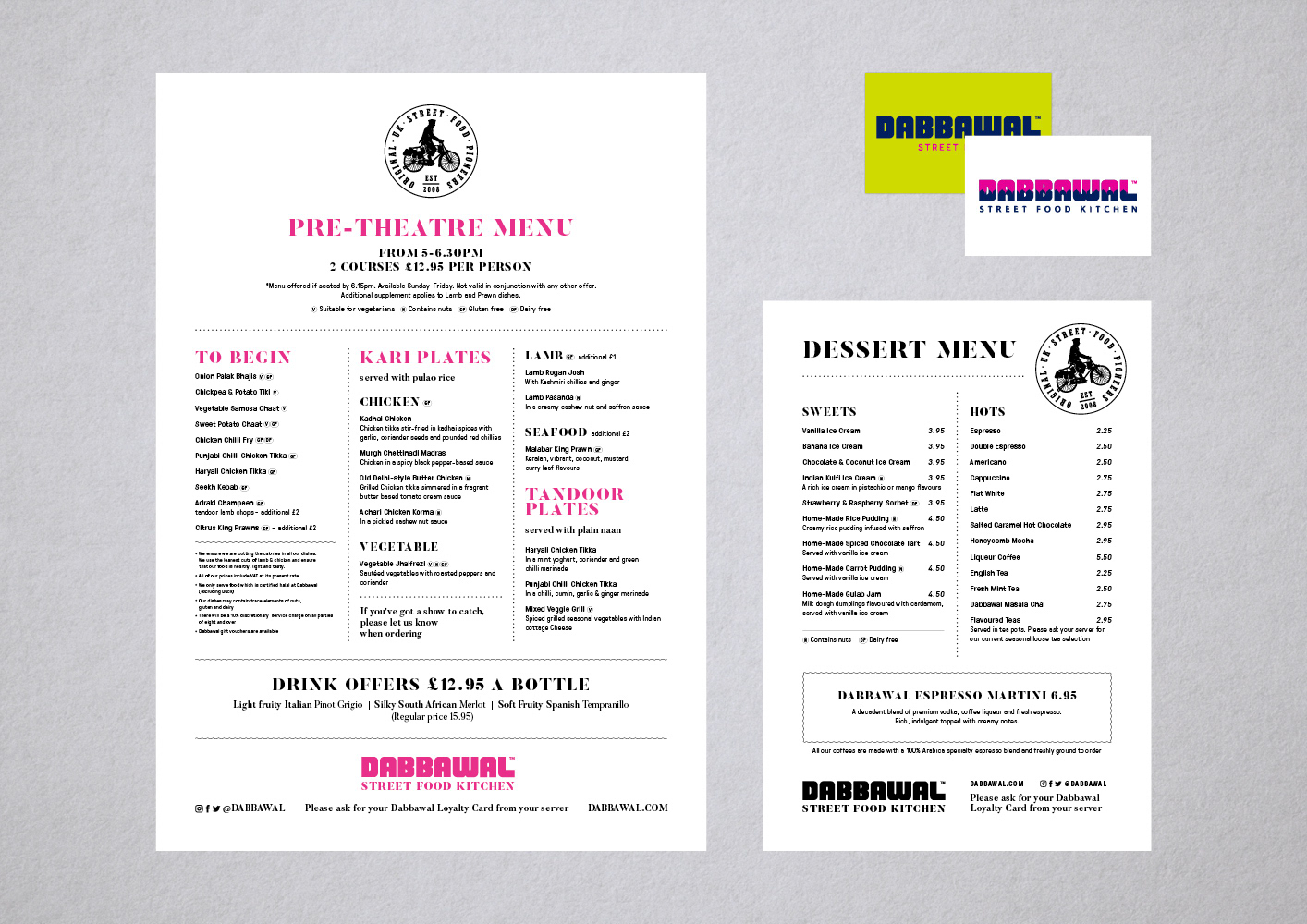 Dabbawal had lots of menus, about nine different menus across their two venues. The takeaway menu was printed in nice spot colours and the other menus were printed in black or with pink as a point colour.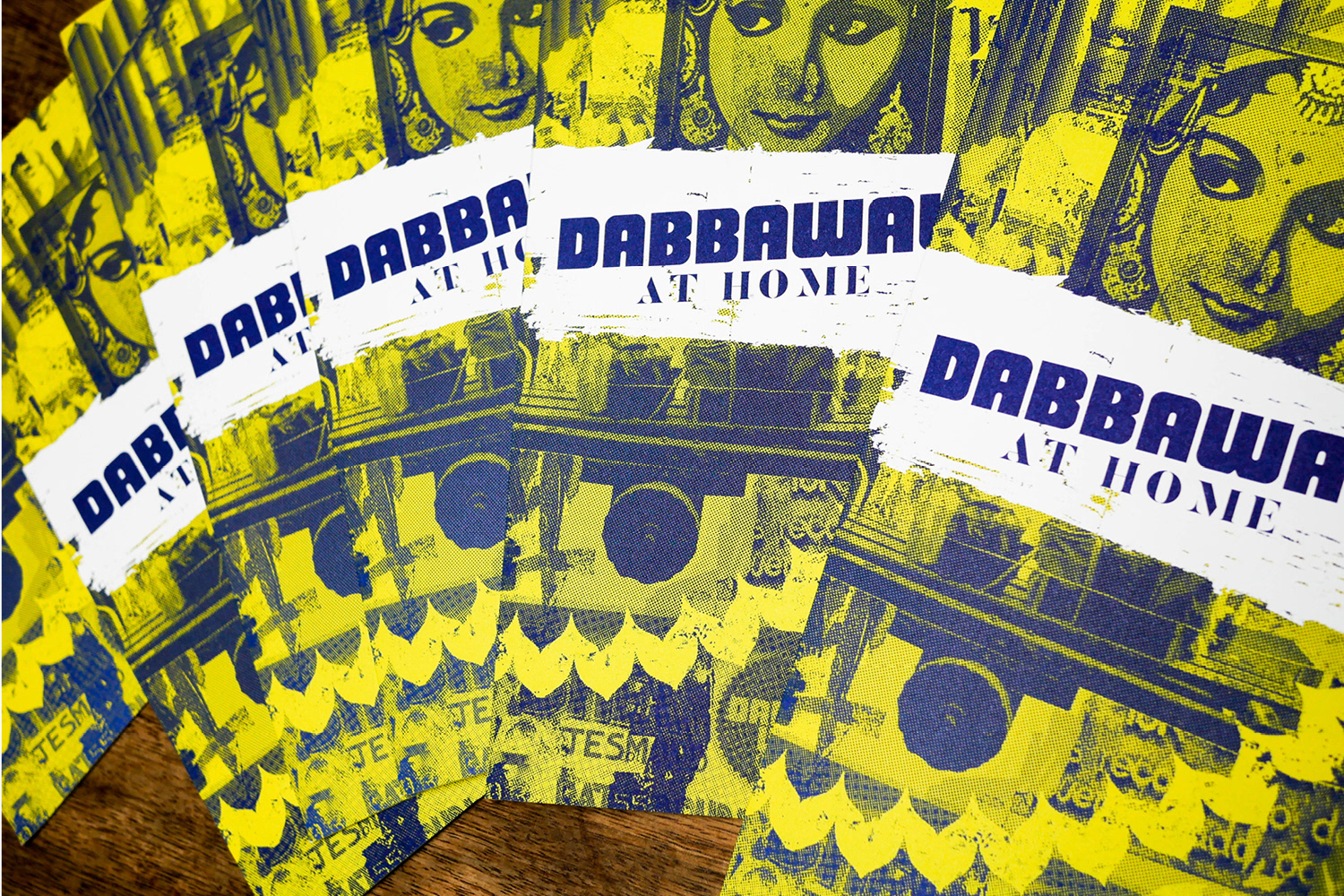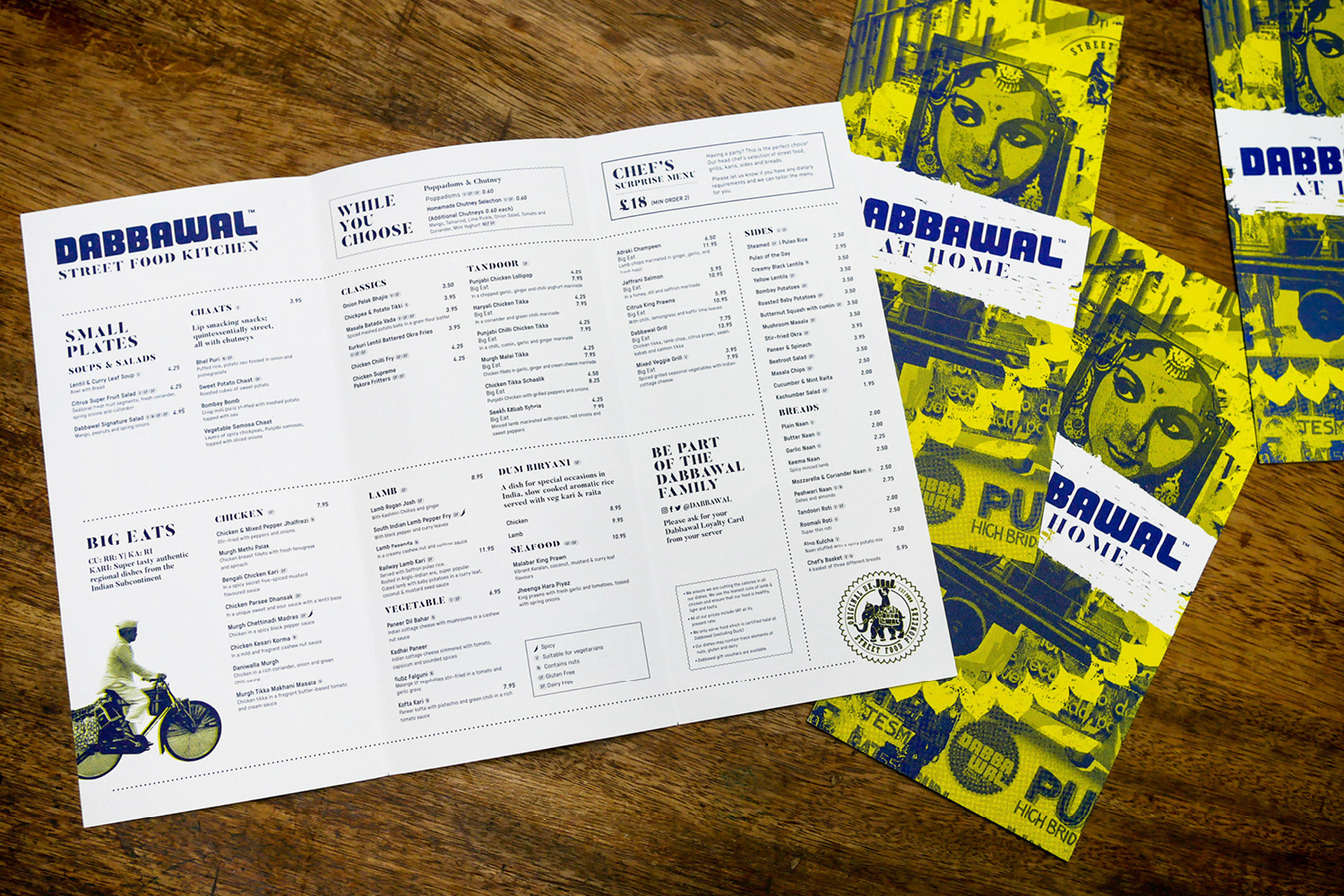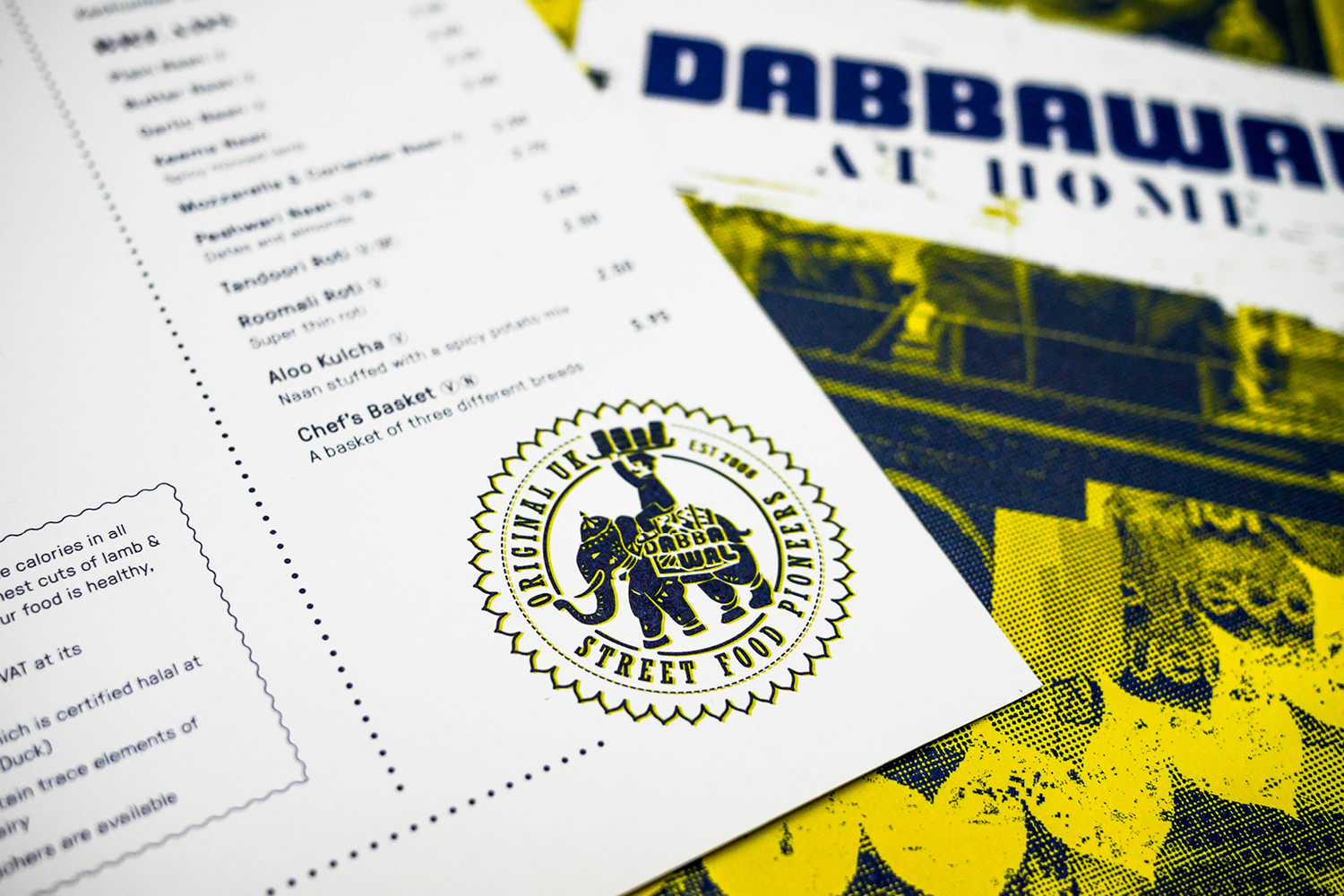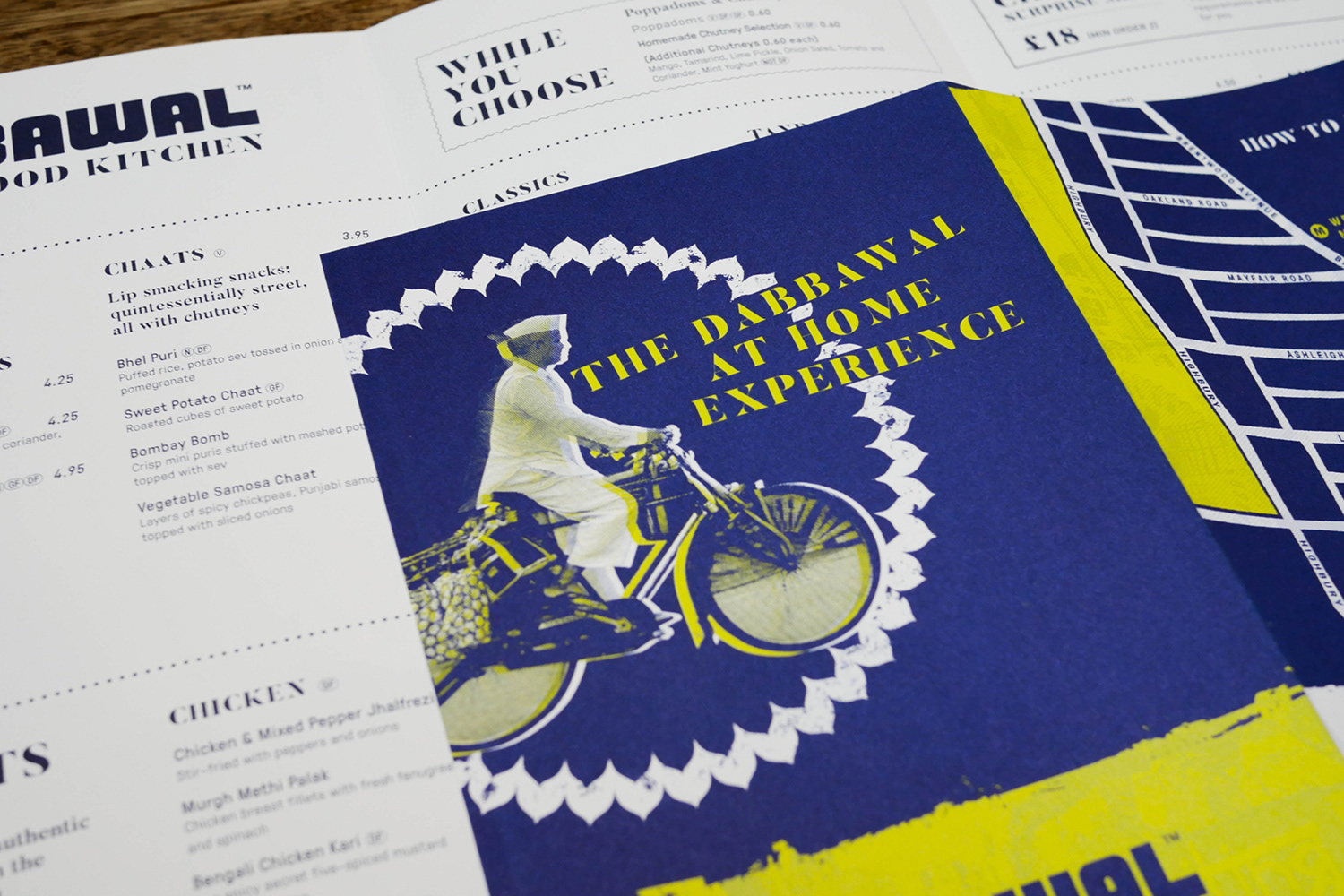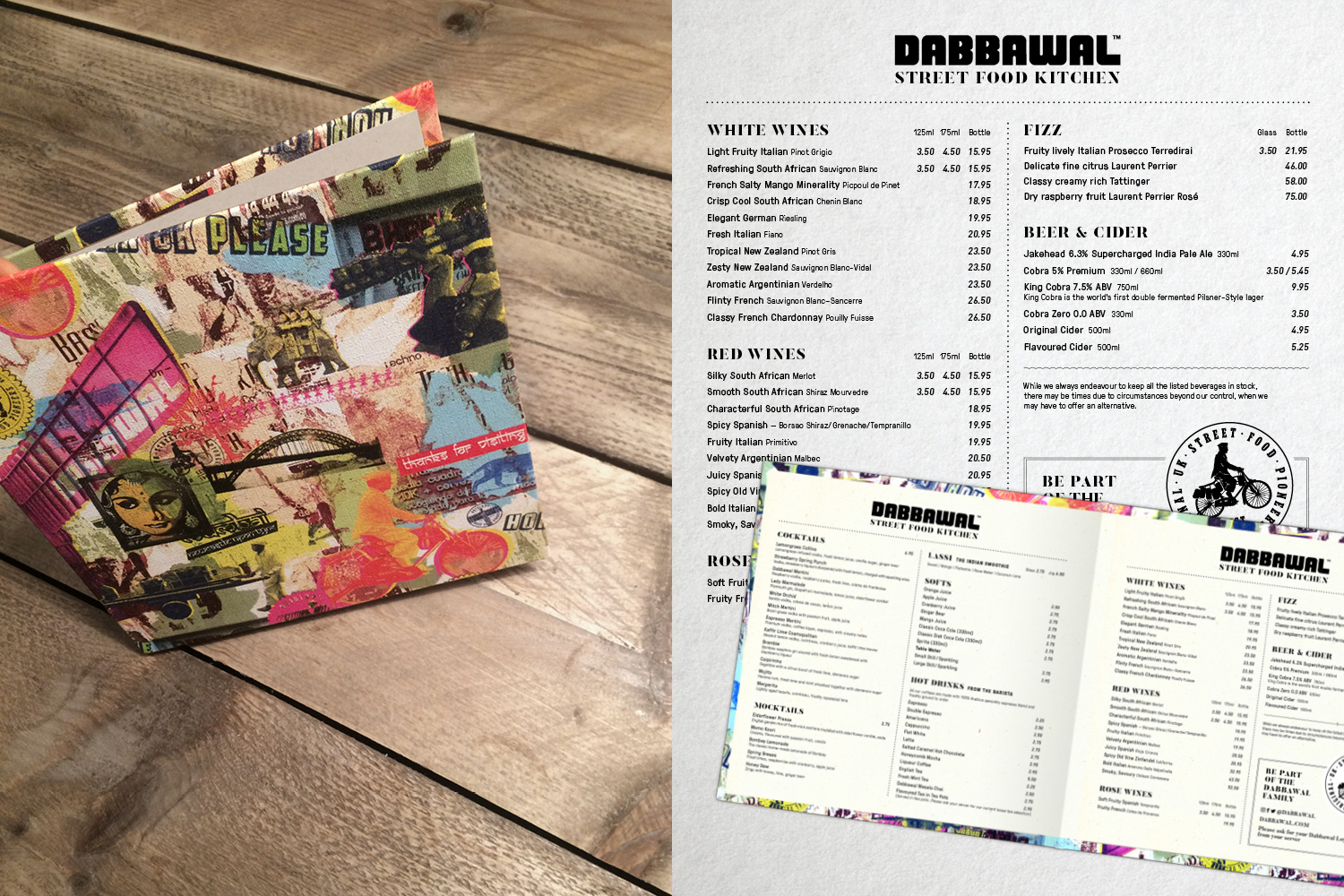 This was a very nice idea from the client. The montage was made as a repeated pattern and then printed on a large textured wallpaper and cut to be made as covers for the drinks menu.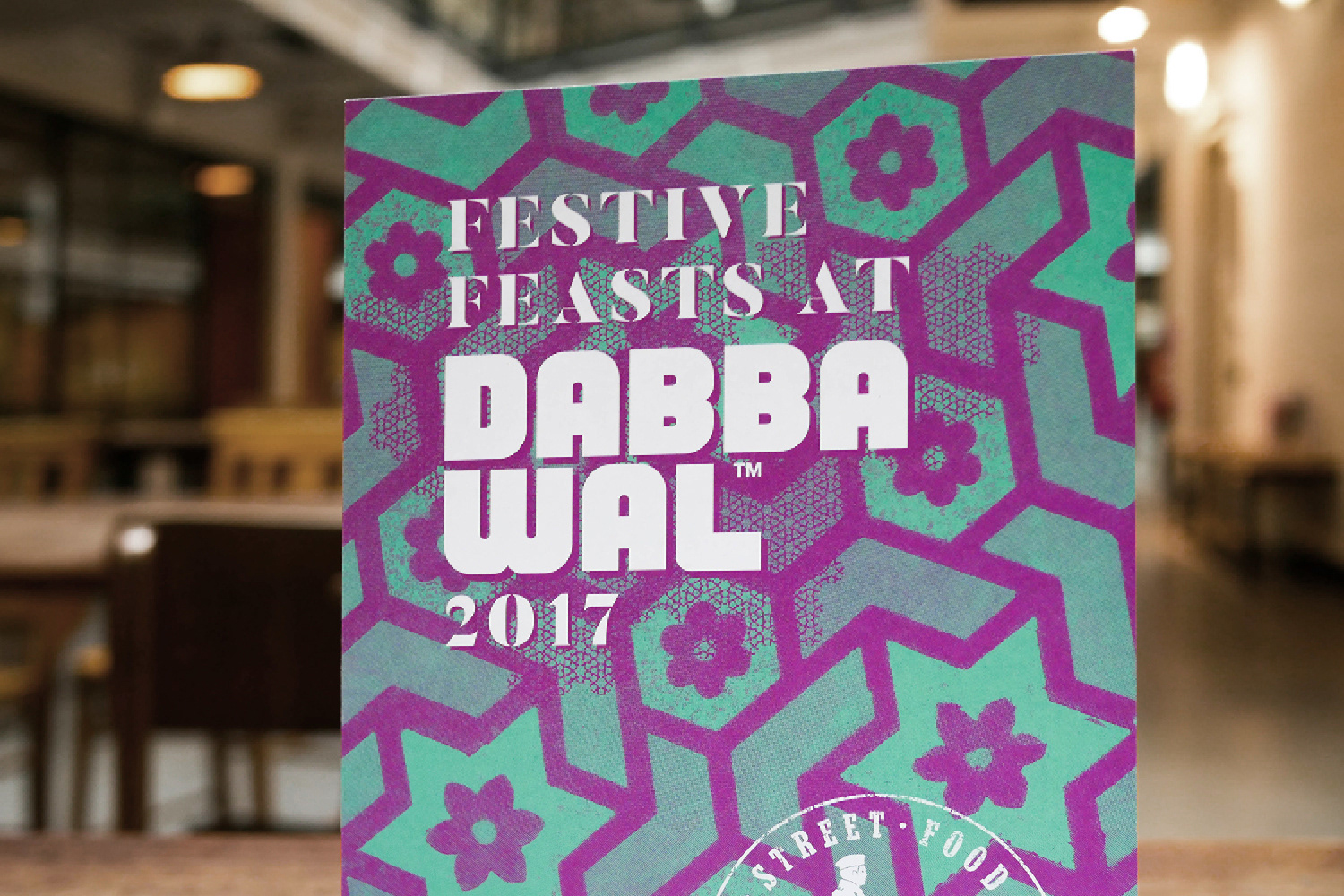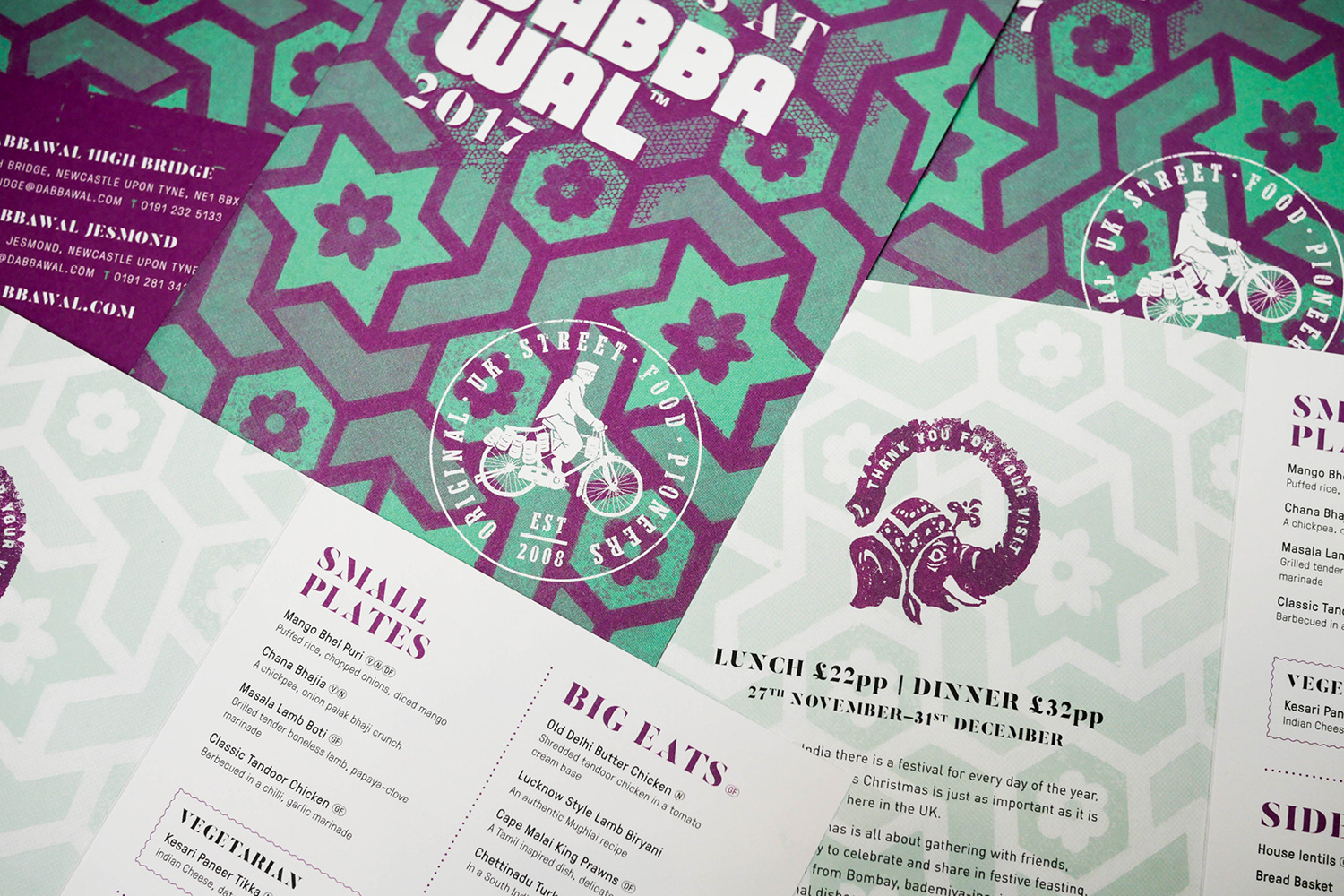 The pattern used on the Christmas menu is actually from an old Indian carpet, which then was desaturated and altered to be used on the cover and other brand assets. It is very Christmassy to be fair!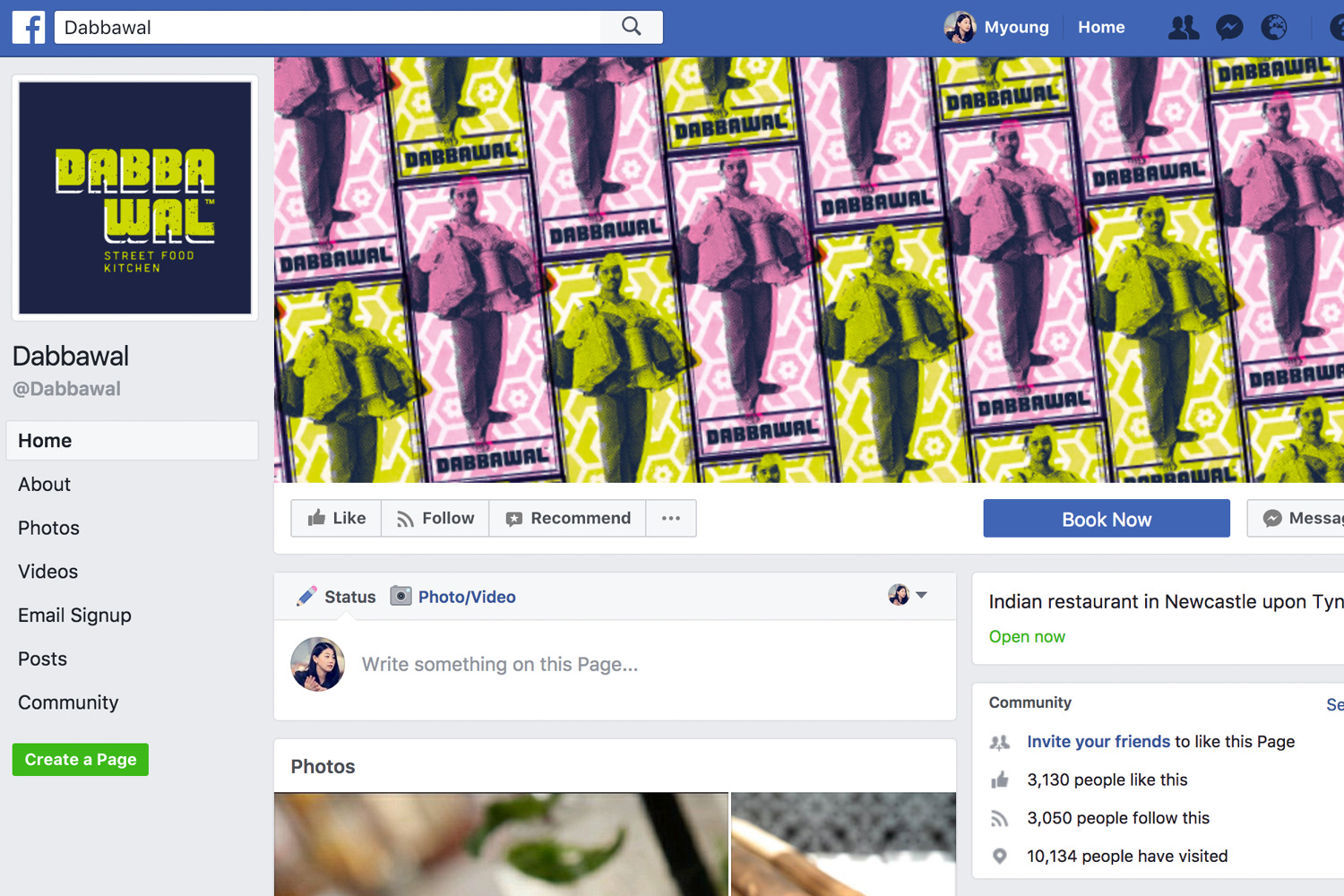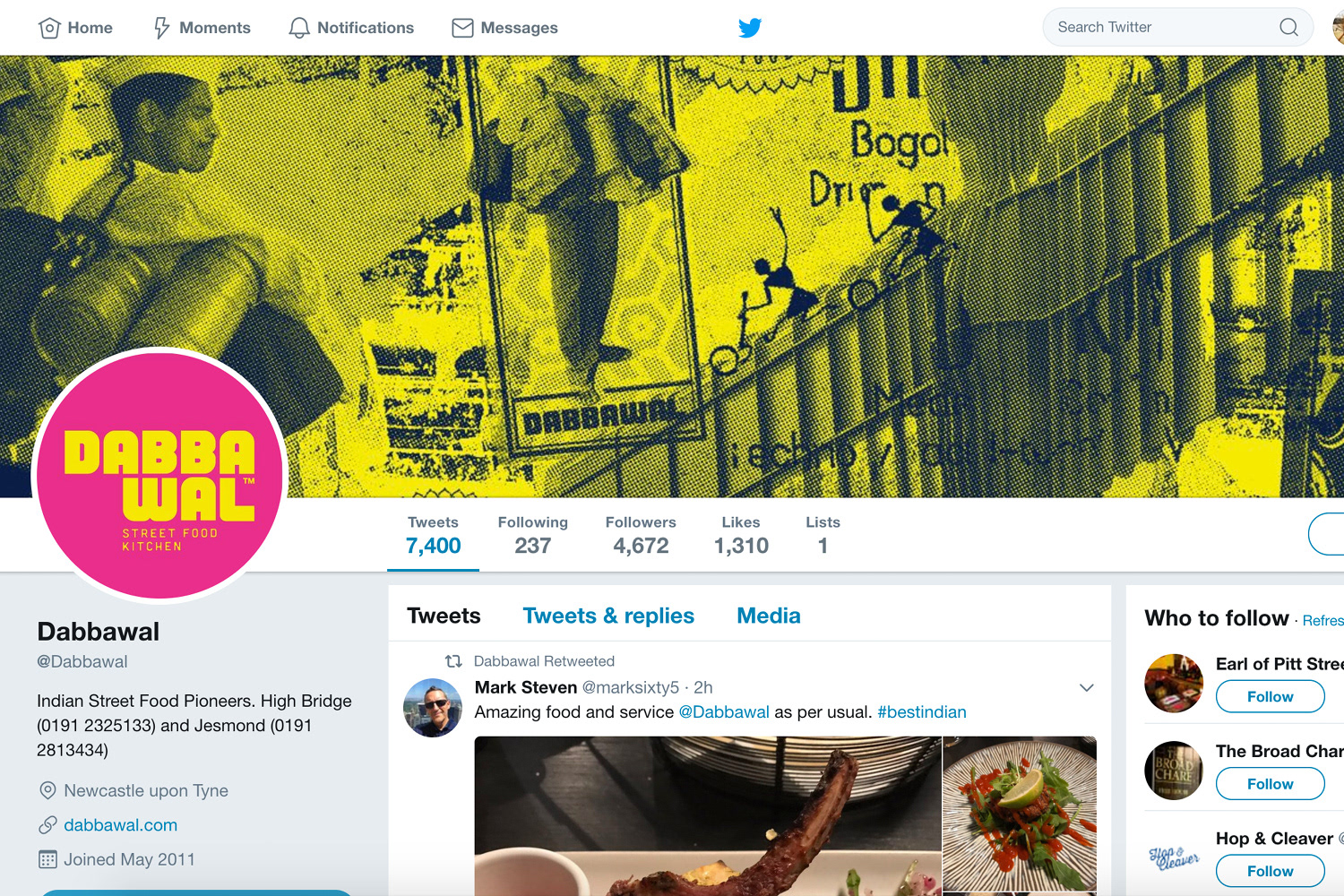 Dabbawal's social media has all been updated with new brand assets.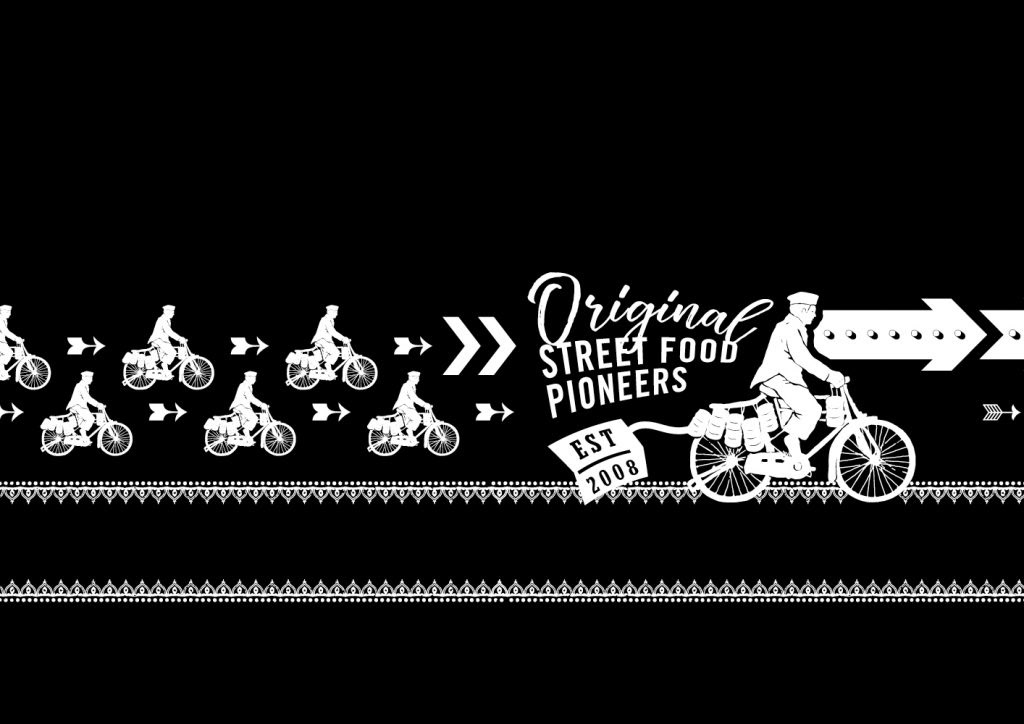 I also designed a set of decals that runs along all the windows of Dabbawal High Bridge. Watch the video clips to see what it looks like! The second one was taken on a very snowy day. Video credits @dabbawal.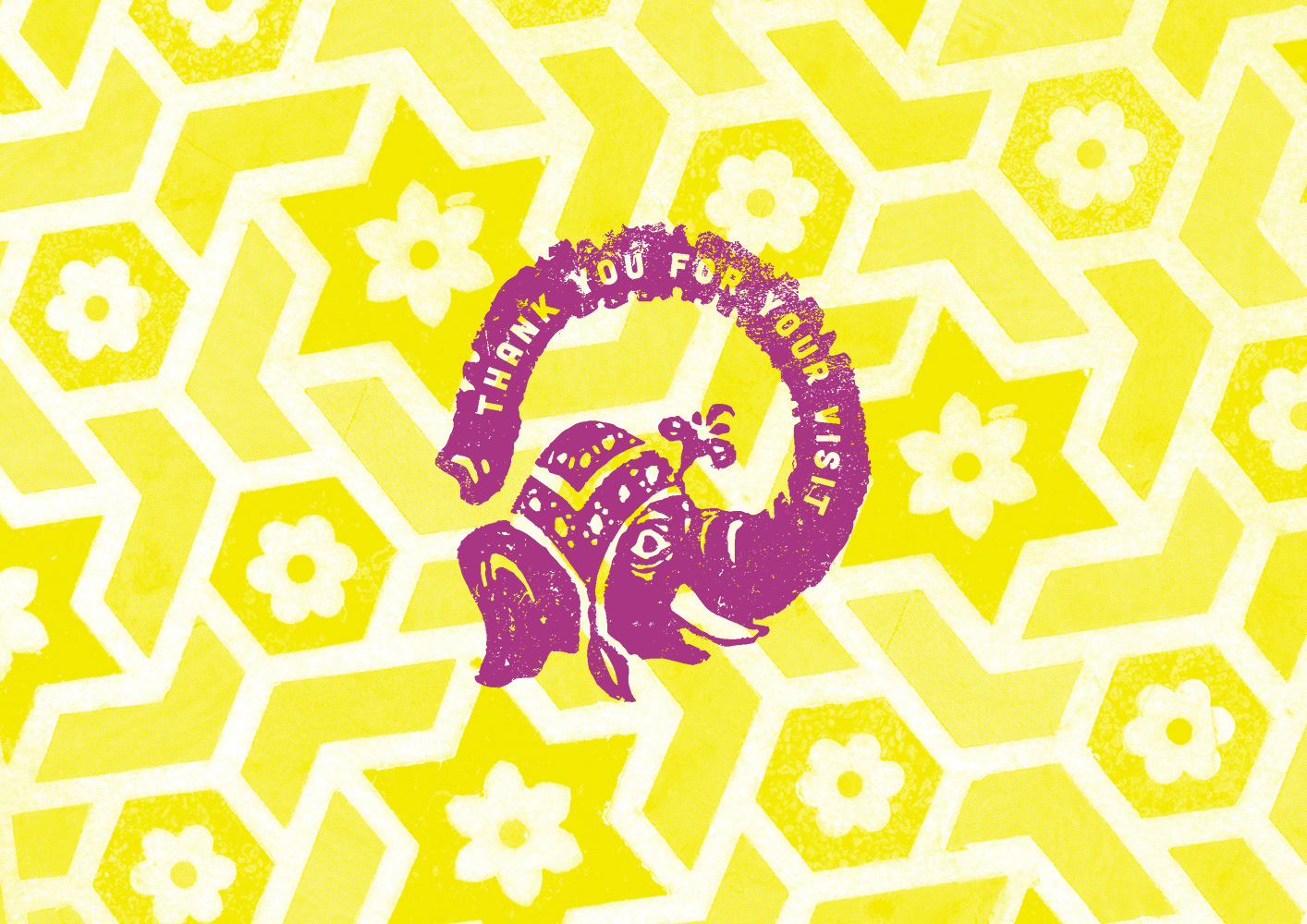 All designed and illustrated for Dabbawal & Run For The Hills. 
Thanks for watching!